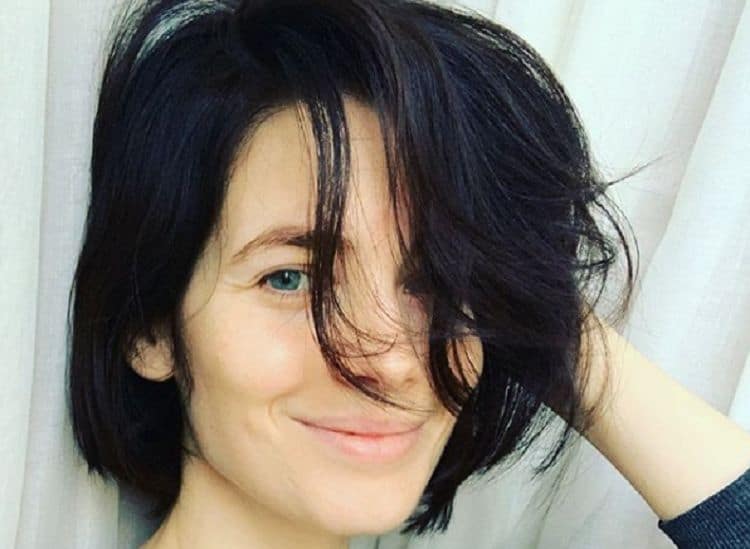 Die Hard fans have another reason to love the franchise in the form of Yuliya Snigir. The stunning actress joined the films in 2013, and we've binged the whole series more than once since then, partly because of her. The stunning brunette brings her own flair to a film that, admittedly, not everyone loved. However, as consummate Bruce Willis fans and lovers of Die Hard, A Good Day to Die Hard was just part of the fun for us. We realized recently that as much as we love her, we've never done an article about the actress, and it's long overdue. Here are ten things you didn't know about Yuliya Snigir.
1. Russian
Yuliya is known for her role as Irina Danilova, but did you know she's Russian? Yuliya Viktorovna Siriskina was born June 2nd, 1983, in Donskoy, Tula Oblast, Russia. However, it was still the USSR when she was born. She wasn't surprised, or particularly offended to be cast as a Russian villain in an American movie, and she told The Hollywood Reporter, that she didn't mind playing to the stereotype.
2. Education
Before she changed her career and became a well-known actress in Russia, Yuliya studied for a very different sort of career working as an English teacher. She originally moved to Moscow on her own to attend the State Pedagogical University in Moscow for a degree in English Philology, which she obtained. Clearly, it wasn't in the cards for Yuliya to work in a classroom her whole life.
3. Music Video Star
Snigir has done several types of work in her life; teaching and acting are far from her only talents. In 2006 she was in a music video. The Russian group Zveri was making the video for their song Do skoroi Vstrechhi (See You Soon). Yuliya played the girlfriend in the video, which was, as you may have guessed, about parting. You can see some of the beauty of Russian cities in the background of the video.
4. Model and Chess Champ
After deciding that teaching wasn't the right career path, a friend suggested to Yuliya that she should consider modeling. Though it wasn't where she expected to go in life, it turned out to be an excellent idea. She was picked up by a modeling agency, and eventually became the face of L'Oreal Russia. She modeled for Michael Kors, among others. There's no doubt she's easy on the eyes, and cameras love her. It's only surprising that it didn't occur to her to spend more time in front of the camera at a younger age. Then again, when Yuliya was younger, and other girls were probably worried about boys and makeup, she played professional chess.
5. Taught English at a Nursery School
After graduation from University, Yuliya pursued her chosen career path. She ended up teaching English at a Nursery School. Working with children can be incredibly rewarding if you love it; however, for Snigir, it simply wasn't the right fit. We can't imagine how different things would be in A Good Day to Die Hard. Luckily for audiences, she did change careers and ended up playing the lovely, if somewhat evil, Irina.
6. It's All About the Presentation
As a model and an actress, Snigir found plenty of success back home in Russia, even if American audiences didn't know her very well before she joined the Die Hard franchise. Back in 2010, during her time working in TV and films, Yuliya picked up a job as a TV presenter working for Channel 5 Petersberg. Doubtless, that helped her to increase her visibility and fame.
7. Filmography
Here in the States, we may not always be familiar with international actors the way we are with those we see on TV daily, but that doesn't stop stars from amassing substantial filmographies behind their names. Yuliya first appeared in the Russian drama Posledniy zaboy in 2006. Since then, she's been in over two dozen films and series. Most recently, you'll probably recognize her in The New Pope, the brilliant sequel series that follows The Young Pope and stars John Malkovich, and, of course, Yuliya, alongside Jude Law, who reprises his role from the original series.
8. Insta-Yuliya & Alternate Reality Career Goals
New Members of the Yuliya Snigir fan club will be happy to know that they can find her on social media like Instagram and follow her exploits and posts there as well. What if modeling and acting hadn't worked out for Yuliya? According to Frivolette, Yuliya still considers opening a Tavern, which she'd immediately hire her father to manage.
9. Bold Gender Bending Stage Role
Like many actresses, Yuliya also tried her hand at live theater. She played the role of ? in the stage production The Last Lear, which was an award-winning reimagined King Lear. Snigir was believable enough as a man that she earned both European and Russian theatrical awards for the part. It's hard to imagine the bombshell dressed as a man, but she did a fantastic job of it.
10. Gaining Weight for Catherine the Great
Actors and actresses often have to lose or gain weight to fill a specific role. Commitment to their careers means changing more than clothing and makeup if they want to expand their repertoire. Expanding your waistline isn't something most models even want to think about. However, to represent Catherine, the Great on-screen Yuliya had to put on a few pounds. How did she do it? The answer is donuts. The actress admitted that she ate powdered sugar donuts before bed to help her gain weight for the part. We can't say we feel sorry for anyone who has to eat donuts before bed.
Final Thoughts
Yuliya Snigir is a lovely and very talented woman who has the brains to go wherever she wants in life and her career. Doubtless, we'll be seeing plenty more of her in the future if she stays in California long term. Though we'd go to her tavern anytime. What surprised you the most about Yuliya? Let us know in the comments section below.
Tell us what's wrong with this post? How could we improve it? :)
Let us improve this post!