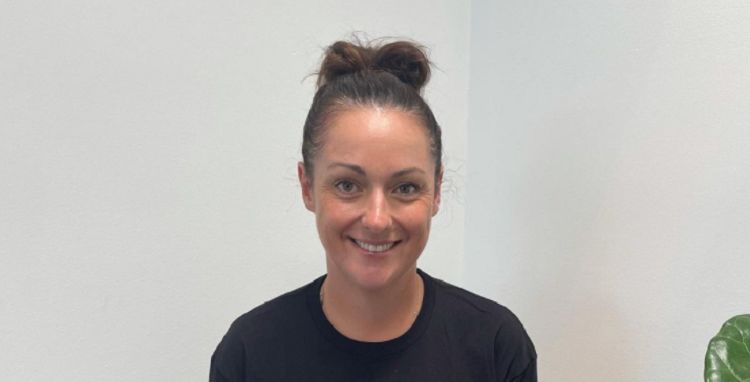 Celeste Barber is a woman with a lot to offer. She's an actress, she's a comedian, and she's been called an influencer – not her favorite, by the way – more than a few times. She is only in her 30s, but she's managed to create a wildly successful career for herself over the years. She's a woman who always has a lot to say, and she always says it in a way that makes us laugh. She's someone who fans want to know more about, and we thought it might be time for us all to get to know her better.
1. She's from Australia
Celeste Barber was born and raised in Sydney, Australia. She was born on May 6, 1982, and she grew up in the area. She went to high school there. She stayed around for college, and she even took the time to study acting in Sydney. It's her home.
2. She Began Her Career as an Actress
When she was growing up, she knew she wanted to act. She began her career as an actress, but we can all say with certainty that it's not her acting career that has shot her into this realm of fame. It is her comedy, and her Instagram page, that made the world realize just how amazing she is.
3. She Didn't Appreciate Being Funny
For someone as hilarious as she is, Celeste Barber did not think that funny was her thing. She thought she was funny, but she thought that being funny was stupid. She just assumed that "if you were a bit of an idiot then that was funny," but she's learned that is not the truth, and now she embraces her hilarious personality and her ability to make people laugh.
4. She Has a Huge Instagram Following
She's a woman who is huge on the 'gram. She has almost 8 million followers as of April 2021. That's a lot of followers, and we can see why. She likes to post photos of herself posing like celebrities and models in which she dresses like them, attempts to pose like them, and then posts comparison shots. They are the best ever, and fans love to follow her.
5. She is Married
Celeste Barber is a wife and a mom, and we would love to know if her kids are mortified or embrace their mother's hilarity. Half the fun of being a parent is embarrassing your kids as often as humanly possible, so we hope they are appropriately mortified each time their mom posts a new photo to the 'gram because it's #momgoals. She and her husband, Api Robin, have been together for almost two decades, and together they have four kids. Two are theirs together, and she's the stepmother of his two older children from a previous relationship. They married in 2013.
6. Quarantine Was Not Good for Her
With so much appreciation of all the slowing down and the simple things in life and the sweetness that was 2020's temporary lockdown, Celeste Barber was not having any of that. She and her husband had a massive fight during the lockdown that had her fearing her marriage might be over. The two were fighting more than ever – she admits that marriage is hard sometimes – but that they have rarely been together nonstop for so long, and it was hard on them to adjust.
7. She Has a Unique Way of Handling Her Anger with Her Husband
We all have moments in which we were not happy with our husbands. When I'm frustrated with mine, he wants to talk it out and have a calm and rational conversation because he's a calm and rational person with a good attitude and no temper. I, on the other hand, am a bit more temperamental and I need a few minutes on my own to calm down. We all get mad at our spouses. I walk away and calm down, Celeste Barber imagines that her husband is dead and feels the sadness of that moment and then she snaps out of her anger and back into her reality. It's a unique way of doing things.
8. She's a Model
Celeste Barber might go out of her way to make herself look awful mimicking models and celebrities, but she is not fooling anyone. She is downright lovely – and her personality makes her even more so – and we are not the only ones who notice. Australia's MCoBeauty signed her as the new face of their beauty line in early 2021. She can pretend to be as awkward and un-model-like as she wants, but we are on to her.
9. She Protects Her Career
If there is one thing that she's very familiar with, it's how fast it can all go away. The concept of her success is not lost on Barber. She recognizes that she became famous on the 'gram for making fun of Instagram and the people who use it, and it's funny to her. However, she's also very protective of it because she does know it could all be over in a moment.
10. She Finds Her Husband Very Hot
While she's very protective of their marriage and their family, she does make sure the world is aware that she finds her husband very hot. That's a good thing when you're married, though, so we encourage more people to notice how attractive their spouses really are.