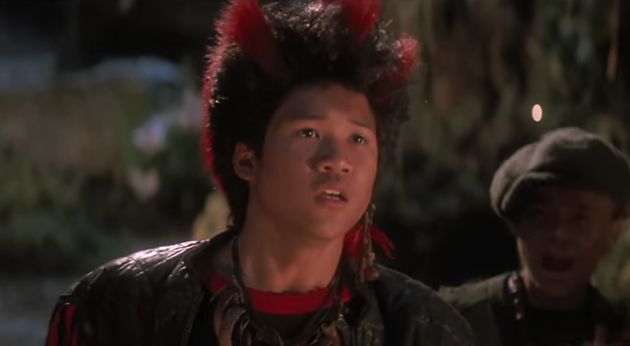 We just found out today that the Kickstarter goal for a Rufio prequel has been met. Last week we told you that Rufio from Hook actor Dante Basco set up a Kickstarter to make a short film that would be based on the character Rufio. The internet got a hold of this and the $30,000 goal has already been met. I personally said that a feature film or even a cartoon series wouldn't be out of the question.
With 913 backers the project surpassed its minimum $30,000 goal earning $39,736 from excited Hook fans. While the project has met its goal to create a short film, executive producers Dante Basco, Rawn Ericson III and writers Jonah Feingold and Jeremy Dylan hope to reach $200,000 or higher in order to produce the project in feature length.
Looks like they were listening to my requests! In order to celebrate this awesome news I decided to run a search for some of Rufio's best moments from Hook. Unfortunately there's little to zero out there. However, the dinner scene where they make snot nosed remarks to each other is incredible. I also found another 14 second and 20 second gem that kind of makes the best of Rufio seem comical (which it is).
Here's the Rufio prequel. Bangarang!