Netflix's zombie comedy series, Santa Clarita Diet, stunned fans for a total of three seasons. It was fun, witty, and never quite took itself too seriously when it came to the overall zombie lore. The story itself follows the suburban family Joel (Timothy Olyphant), Shiela (Drew Barrymore), and their daughter Abby (Liv Hewson). When Shiela catches some sort of bug that totally changes her outlook on life, her family is left scrambling behind her to pick up the pieces (literally).
Needless to say, it was a fun take on the zombie genre, and not just because of the storyline. The cast definitely had something to do with that too. With that in mind, here is a quick look at the cast of Santa Clarita Diet and their roles.
1. Drew Barrymore As Shiela Hammond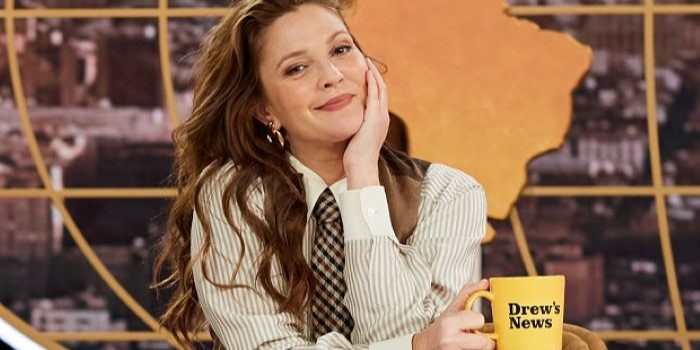 After a serving of bad clams and a vomiting episode, timid old Shiela Hammond was replaced with a daring new persona. However, that persona also came along with a strong hankering for some premium human flesh. It's safe to say that Barrymore embodied this role perfectly, and it was great to see her let her hair down and literally sink her teeth into the role.
The actress herself happens to be an award-winning member of the Barrymore family of actors. She was a child actor who had her breakout role in the 1982 Sci-Fi movie E.T. the Extra-Terrestrial. Since then, it's been quite the ride for her, as she has 82 acting credits to her name. She's been in two Charlie's Angels reboots, Blended, and even hosts The Drew Barrymore Show.
2. Timothy Olyphant as Joel Hammond
As far as dedicated and supportive husbands go, Joel Hammond takes the cup. After discovering that his wife is pretty much a zombie, he doesn't only stay with her. He equally joins her while she goes hunting for prey. Unfortunately — or fortunately, depending on your perspective — they're pretty bad murderers.
With 76 acting credits to his name, Timothy Olyphant has been at it since 1995. He first burst onto the scene in the off-Broadway production of The Monogamist. During his early years in film, he was a far cry from the lovable Joel Hammond and was typecast as a villain. However, his role as Deputy U.S. Marshal Raylan Givens in Justified changed all that. More recently, Olyphant has been starring in and executive producing Justified: City Primeval.
3. Liv Hewson As Abby Hammond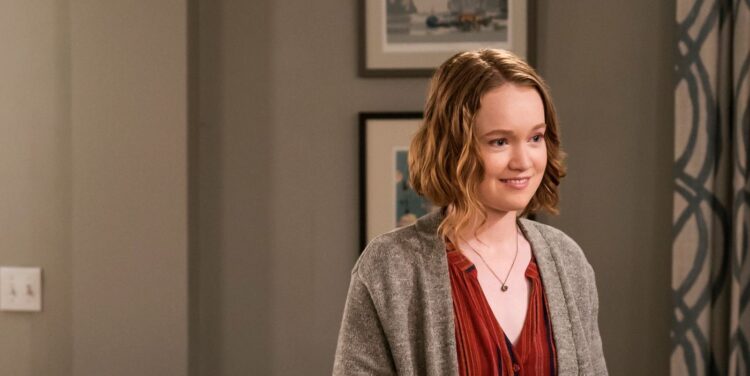 Another vital member of the cast of Santa Clarita Diet happens to be Liv Hewson, who played Abby Hammond. It could be argued that Abby came across as way wiser than her initial 16 years of age. When her mum suddenly joins the ranks of the undead, she ends up having to clean up after her parents. All this happens while she's trying to lead some semblance of a normal teenage life.
Hewson is an Australian actor/playwright who's been on the scene since 2013. Some of their early roles include Fenny Frisk in Alfonso Frisk and Claire Duncan in Dramaworld. More recently, she played Escapade in an episode of Party Down.
4. Skyler Gisondo as Eric Bemis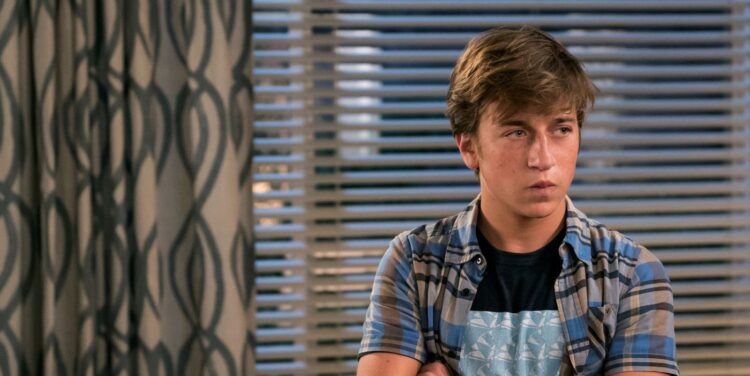 Instead of a girl next door, Santa Clarita Diet went the way of the boy next door — and boy, was he awkward. Eric Bemis didn't only pine hopelessly after Abby, he was also pretty much a zombie encyclopedia (and general nerdy type). Throughout the series, Eric found himself involved in one 'adventure ' or the other with the Hammonds. He was pretty much an honorary family member.
Before joining the cast of Santa Clarita Diet, Skyler Gisondo was in movies like Night at the Museum: Secret of the Tomb and shows like Psych. More recently, he's cast as the central characters in Fairfax and The Resort.
5. Mary Elizabeth Ellis As Lisa Palmer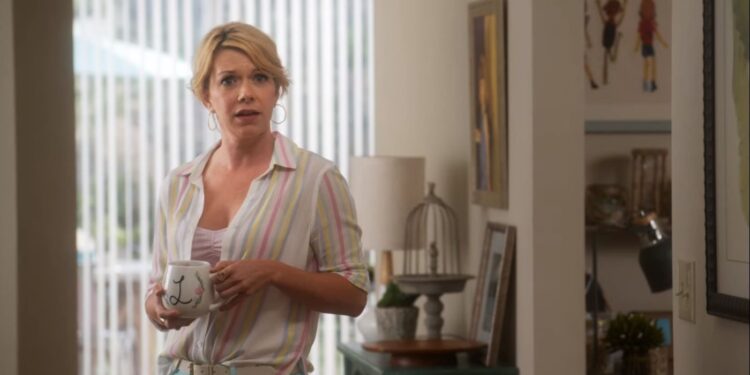 It's the understatement of the century to say that Lisa Palmer was none the wiser when it came to the zombie activity in her neighborhood. As Eric's mum, she was way too interested in her love life, and perhaps Eric's, to notice anything awry. Mary Elizabeth Ellis herself has been around since 2001 and gained prominence as 'Waitress' on It's Always Sunny In Philadelphia. Since then, she's gone on to have more roles in movies and shows like Licorice Pizza and Lodge 49.
6. Ricardo Chavira As Dan Palmer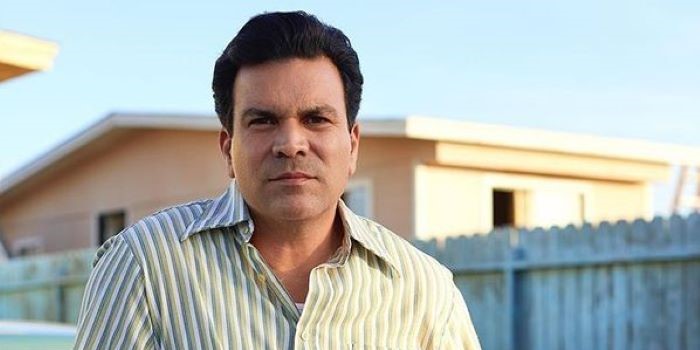 The exact opposite of his wife, Lisa Palmer, Dan Palmer is suspicious of the Hammonds from the get-go. Call it his police intuition or general nosiness, but he was onto the sloppy Hammonds even though a few of his theories were off. While Ricardo Chavira's character was only in Season 1 of the show, he made his impact. The actor himself went on to appear in shows like Jane The Virgin and Scandal. However, his most prominent role to date was as Carlos Solis in Desperate Housewives.
7. Richard T. Jones As Rick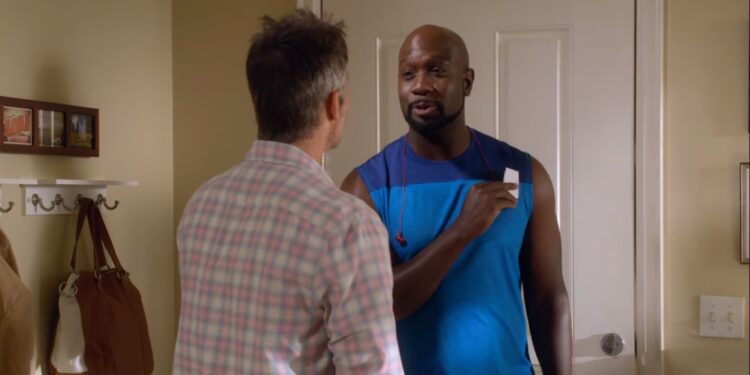 Yet another police officer on the show, Rick, is more of a fun-loving type and generally gets along with the Hammonds. He's what you'd call the cool neighbor to Dan Palmer's nosy and annoying one. The actor behind the role, Richard T. Jones, has been at it since 1992. Some of his more recent roles include Police Sergeant II Wade Grey in The Rookie and Rob in Steele Justice.
8. Nathan Fillion As Gary West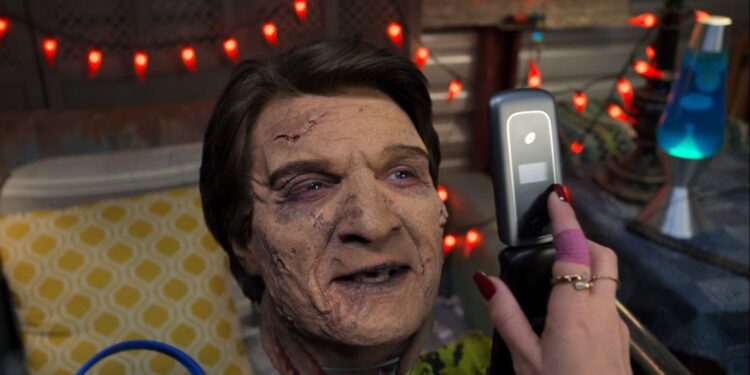 Fellow real estate agent and, later on, fellow zombie was a driving force in the series as a whole. Sure, he made on-and-off appearances throughout the two seasons he was on the show. But his character arc was one worthy of watching. The actor himself, Nathan Fillion, is no stranger to the screen and is known for his appearances in Castle, Firefly, and Suicide Squad.