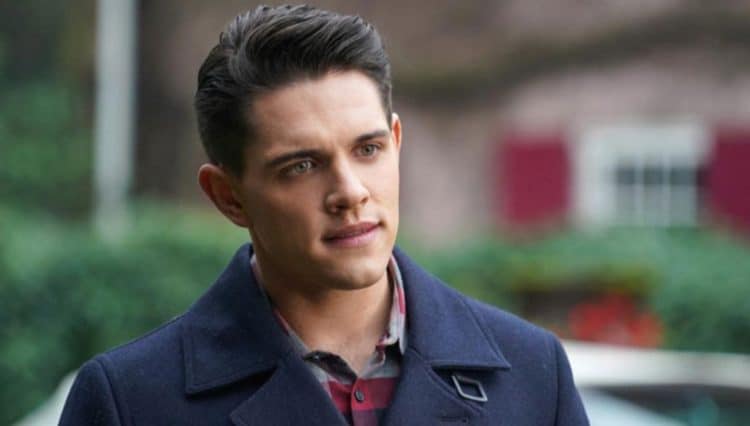 Casey Cott is a famous American actor who knows how to navigate around his role well in any film that he acts. Many of his fans know him through his role as Kevin Keller in the series "Riverdale," where he played the role of a gay teenager. Casey, born in 1992, grew up with his two siblings who are also share his theater passion. He began acting in local theaters in Ohio, and as he proceeded, he gained more skills and rose to become a famous actor. He is passionate about his current role in "Riverdale," and since his rise in fame, fans are curious. Here are some facts about this great actor.
1. His education
Casey started his education journey at Chagrin Falls High School. When he graduated from high school, he went to Boston University, where he studied for two years. Casey performed in many acting programs while in school, and it was during his time in college that Casey developed a passion for acting. When his love to become an actor fueled up, he transferred to a school of drama in Carnegie Mellon. He graduated in 2016 before exploring his acting career.
2. He is the same age as his sister, but they are not twins
It is funny to have a brother and sister having very proximal ages, yet they were not born the same day. Having kids with different but close birthdays is the case with Casey and his sister. Casey's birthday is on August 8, 1992, while his sister's birthday is August 11, 1993. A term that best describes the two is Irish twins. Due to the proximity of their birthdays, the two celebrate most of their birthdays together. We can see one photo in his Instagram, where they held a joint birthday party and have one cake for the day with both names on it.
3. He once blew his elder brother's birthday candle
Casey must have been very naughty during his childhood. During the birthday of his elder brother, he decided to make the day look like his own. When it was time for his brother to blow the birthday candle, Casey took up the task himself. He says that he does not regret doing so. Anyway, it was a celebration, and such acts made the day lively and memorable.
4. He earns $55,000 per episode in "Riverdale."
"Riverdale" is one series that accrued many fans. With the increase in the number of people loving the series, the characters take home a lucrative pay with Casey earning $55,000 per episode. The money he gets from acting is his main contributor to his net worth. His Instagram is not only a social platform but also a money-making platform where he makes around $10,000 per post.
5. He is single
Despite the false speculations that he is gay, Casey is not even in a relationship. He is single and seems to be enjoying life. Casey has no previous history in dating since he keeps his personal life a secret. Rumors were spreading on the internet that he was dating Stephanie Style, who is an actress. The two shared a picture, and one fan commented that they were dating. Casey replied to the fan that they were enjoying life as great friends, nothing more.
6. His hobbies and favorites
Casey has a list of hobbies and preferences and has a lot to do when not acting. Apart from acting, he is also a singer. When it comes to food, he likes peanut butter, buffalo chicken, Quaker steak, and salmon fish. Green is Casey's favorite color. As for sports, he loves American football, basketball, and baseball. He enjoys reading, and Casey's favorite book is Harry Potter. Being an actor, Casey is also a fan of other television shows with "Game of Thrones" and "Bloodline" being at the top of his list. Among musicians, Ariana Grande melts his heart.
7. He is not gay in real life
With his role as a gay in "Riverdale," many fans started speculating that Casey was gay in real life. The speculations seemed right, especially when Casey said that what he loves in the show is his character as Kevin Keller. Fans started making assumptions that what Casey does on the screens is also what goes on in his real life. He thanks the directors for assigning him that character, but off the screen, Casey is straight. According to Elite Daily, Casey talked with their showrunner about the issue. During the conversation, Casey says that people should not define him based on his character in the series.
8. He has a vast online presence
Casey is a major online influencer with millions of fans all over the social media platforms. Currently, Casey has 4.9 million followers on Instagram, which is full of photos of him visiting different places. He also has around 1 million followers on Twitter. These social media platforms are ways of him to interact with his fans, but he also uses them for product endorsements.
9. His favorite role in his acting career is that of Kevin Keller
Casey says that playing Kelvin is such a joy in his life. He says that the writer brought out Kevin as a phenomenal character and was happy to be given his role. In an interview with Teen Vogue, Casey says that the show got positive reactions and fans loved Kevin's character especially.
10. His family
Casey's dad was an Air Force fighter pilot, and it encouraged Casey to dress up as a fighter pilot during Halloween. Being part of Halloween remains one of Casey's favorite childhood memories because he felt that he appreciated the career of his father. Casey loves theater, and it could run in the family because his brother, Corey, is a renowned Broadway actor. Additionally, his sister, Carly Cott, is also a theater artist who doubles up as a photographer.