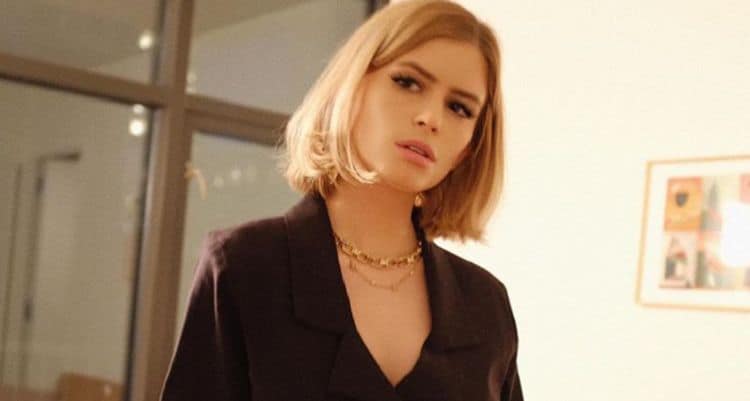 She was born in the 90s, but that doesn't mean she hasn't had enough experience to make people twice her age a little envious. She's a working actress, and she's making a big name for herself. She started on the Disney Channel, but she's going to keep going and make herself a household name. If you don't know that much about Carlson Young, it's time to familiarize yourself with the young actress. She's taking the world by storm, and you're going to love her.
1. She's A 90s Girl
She was born and raised in the 90s. Literally, she lived the entire decade after she was born on October 29, 1990. She's going to celebrate her 30th birthday in 2020. We hope she has something fabulous and wonderful planned for herself, too. The world is opening its doors, and it's time for people to start living.
2. She's a Texas Girl
Born and raised, she's a Texan all the way. Her family is from the Fort Worth area, which is next door to Dallas. It's a beautiful part of the state in which to live, and it's an area in which there are many opportunities for kids who are growing up to take part in almost any sport, adventure, and club they can think of. We love that.
3. She Went to College
She left Texas to take another role in her life when she was 18. She took off, went to California, and went to college. She was in the SoCal area. She went to the University of Southern California. Her interests were in the creative writing aspect of going to school.
4. She's a Director
In 2018, she made her directorial debut with a project she calls "The Blazing World," which was then turned into a feature. She was able to create this project based on her own dreams, and she turned it into one come true. She starred in it as well as directed it, and that was a huge deal for her.
5. She's Married
She was dating a man by the name of Isom Innis, who is part of the Foster the People band. He asked her to marry him in 2016 and they wed in 2017. They got married in the church she grew up in back home in Fort Worth, Texas. It was probably a very lovely day.
6. She Got Engaged After a Horrific Experience
She and her then-boyfriend were in Iceland. Their car was stranded along the side of a mountain in the middle of a snowstorm for more than 6 hours. They couldn't get any service on their phones, they couldn't leave the car, and the temperature was 10 below zero. It was undoubtedly a terrifying situation, but they were finally able to get help. They were rescued from the mountain, and they got engaged right after.
7. She Had Dippin Dots at Her Wedding
We are going to be very honest here and say that we just don't get the appeal, but so many people love them. They're little ice cream situations that, well, you eat. She wanted to have them on her wedding day, and that was one of the two biggest things she wanted to have her own say in.
8. She's Private
She might be a star, but that doesn't mean she's into sharing all things with the world. She's got her own life to live, and she's doing just fine with it. She likes that she's able to focus on herself and keep things private. She and her husband are very positive about keeping their marriage and their lives to themselves as often as possible, as all stars should be.
9. She's a Disney Star
There is something inherently cool about being a star from the Disney Channel. We all love Disney and the magic that it brings to the world, and this is something we adore. She was in "As the Bell Rings," and she has a huge fanbase just from that show alone. The kids who are obsessed with the Disney Channel miss nothing, and they love her.
10. She Did Not Graduate
We told you she went to college at USC to study creative writing, but we didn't tell you that she didn't finish her degree. She gave it one year, and she was ready to move on. Many people do this, and she is not an exception to the rule. She felt that she wanted to focus on her acting career, and we'd say it worked out nicely for her.
Tell us what's wrong with this post? How could we improve it? :)
Let us improve this post!