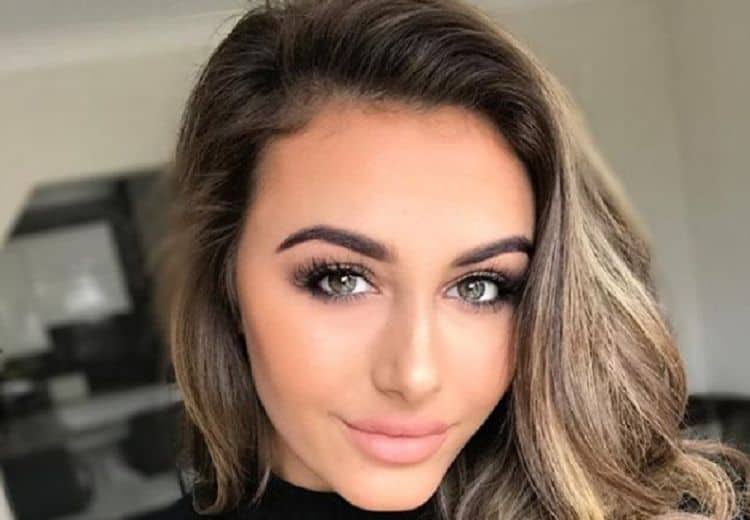 Chloe Veitch has always wanted to work in the entertainment industry, and she's finally gotten her change. Chloe, along with nine other singles, has been cast on an upcoming reality dating show on Netflix. The show, Too Hot to Handle, is giving the group a chance to find love like never before. Instead of the usually messy hook ups, the premise of this show bans kissing and sex in favor of the contestants finding a mental and emotional connection. All of the rules haven't been made clear yet, but from the trailer it's very clear that Chloe and her cast mates aren't feeling the no hooking up concept. Continue reading for 10 things you didn't know about Chloe Veitch.
1. She's An Actress
Chloe Veitch has big dreams of becoming a successful actress. She got her start appearing in school plays and hopes to get bigger opportunities in the future. There's no doubt that appearing on a show like Too Hot to Handle will definitely help give her acting career a boost.
2. She Studied Law
According to her page on Casting Now, Chloe Veitch went to school to study law. However, it's hard to tell whether or not she's completed her studies or if she plants to have a career in the legal field at some point. Either way, it looks like she's telling herself up to have multiple career options.
3. She Taken Singing Lessons
Chloe's Casting Now page also shows that she has a love for singing. She has taken private singing lessons and is also hoping to get some opportunities in the music industry as well. It doesn't look like Chloe has released any musical content on any of her social media platforms, though.
4. She's A Runway Model
These days, becoming a model is as easy as putting the word in your Instagram bio. However, Chloe Veitch's modeling experience goes beyond social media. In addition to photoshoot work, Chloe has also walked a few runways. Her work as a model has taken her to all sorts of different places, including South Korea. In 2018, she competed in a Top Model contest in the United Kingdom where she came in 4th place.
5. She's Been In Music Video
Her big break in acting may not have come yet, but Chloe has had some success working on music videos. She appeared as the leading lady in the video for the song "Bamb Fodta" by Amit. The video currently has over 635,000 views on YouTube.
6. She Lives In London
Like several other cast members on Too Hot to Handle, Chloe currently lives in London where she was born and raised. Despite having spent all of her life in the UK, Chloe has still seen lots of places across the world. She loves to travel and has gone to places like Egypt, Korea, Italy, and India.
7. She Supports Women's Empowerment
Although Chloe is young, she understands the importance of women feeling confident and empowered. She's posted several messages of her empowerment on her social media accounts. In one message, she said "Always respect yourself as a woman. You attract what you are, so be very mindful of how you're representing yourself. If you want respect, you must first learn how to respect yourself, first. Attracting negative attention is never a good thing. Be a woman of substance! Be a woman that both women and men respect, admire, and look up to. Don't disrespect yourself by lowering your standards and accepting just anything that comes your way."
8. She's A Brand Ambassador
Chloe may not be a huge Instagram influencer, but even with just a few thousand followers she's already gotten to become a brand ambassador. She worked with a brand called Protein World where she was given a discount code in exchange for promoting their protects on her page.
9. She's An HR Manager
On top of everything she has going on, it seems that Chloe still has time to hold down a regular job. According to Chloe's Facebook page, she has been working as an HR manager since 2018. She didn't provide any additional information on where she works or what exactly she does.
10. Her Nickname Is Birdy
So far, Chloe has done a good job of keeping many of the details of her personal life away from the spotlight. However, her Facebook profile does give a little glimpse into her private life. Apparently, she also goes by the nickname Birdy although we have yet to get an explanation as to why.
Tell us what's wrong with this post? How could we improve it? :)
Let us improve this post!