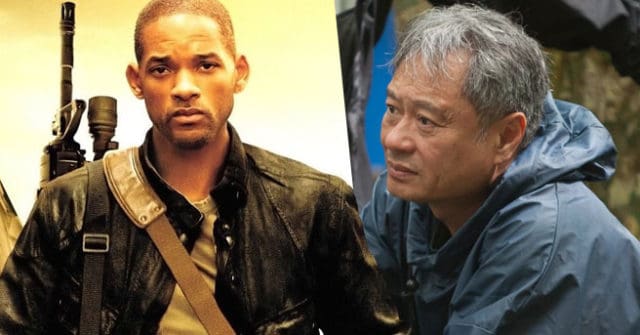 Will Smith might be looking to get back in the good graces of the audience by starring in Ang Lee's Gemini Man. It's easy to assume that this will be an uphill battle since Smith hasn't done a whole lot of noteworthy projects as of late and didn't start his downward slide on a good note either. His roles in movies like I Am Legend, Concussion, Seven Pounds, and even Focus haven't won him a lot of new fans since the movies kind of bombed out and didn't do much. It's hard to say anything bad about him since I was fan from his DJ Jazzy Jeff and the Fresh Prince days, but the guy hasn't done a whole lot of good movies lately.
Even I, Robot, and After Earth, which was a huge bomb, kind of paled next to his most recent films that didn't do much. His role in Suicide Squad wasn't too bad, but it wasn't enough to start saving him fans either. Maybe in Gemini Man he'll start gaining the trust of his fan base back and go back to what he's been seen as rather good at, which is being an action star instead of being overly dramatic. It seems that any time that Smith stars in a drama that people are flabbergasted as to why. A lot of folks make it sound as though he should be doing all action movies in which he belts out clever one-liners while blowing something up.
Granted, that seems to be where his biggest strength lies, but you can't blame the man for trying to branch out and do something else. He did his best to come up with other roles that would allow him to do something besides action and in all honesty he's not a bad actor when he's not toting a gun or shouting at someone during a high speed chase. If you remember in Ali the boxing scenes were perhaps a fraction of the movie while the rest of it was the representation of what was going on in Ali's life during that time. A lot of people also lambasted this movie for its inaccuracies and for other reasons, but quite honestly Smith is doing what he can to be taken seriously as an actor that's not about to be typecast.
Gemini Man though is a return to the norm for him it would seem since he's playing an aging assassin who is being hunted by a younger clone of himself that happens to be at the peak of his skills and is very, very good. There are supposedly going to be a good number of other stars joining the cast, which could make it a good showing and possibly get him back close to the top of his game. For some reason though Smith seems to have gone off on his own route for a while, as though attempting to find another role that can get him noticed or perhaps just taking roles that he found near and dear to his own heart. Every actor at times seems capable of doing projects that aren't as high profile and don't gain a lot of attention. It might be the only way they get a real vacation while still being able to work.