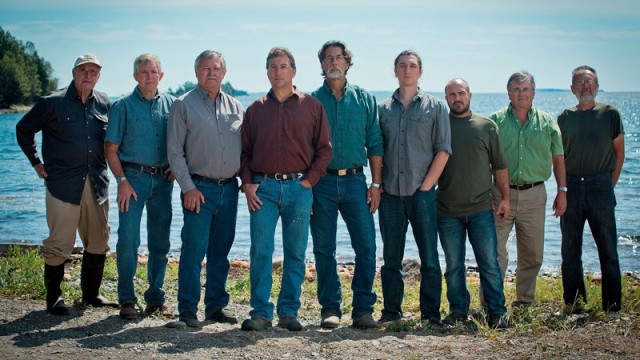 Viewers have been left hanging about a 5th season of [easyazon_link identifier="B00L16P20K" locale="US" tag="tvovermind00a-20″]The Curse of Oak Island[/easyazon_link] since the season 4 finale. The Lagina brothers were taking a long and hard look at the problems that can come when staying away from family for long periods of time. In addition, the expenses are mounting up and so far, they haven't found the elusive treasure that they've spent so much time hunting. The latest rumors, however, suggest that there will be a season 5 and there is speculation that there are some great episodes coming up. The latest buzz includes hints that the Laginas have signed on for another round. We're going on the speculation that the rumors are true. If and when they get back into action, here is what we can expect.
More anticipation and higher viewing numbers
Since fans were left with the question of another season, they are going to be even more interested in knowing if the Laginas find the 200 year old treasure. Those who have been following off and on would like to have some resolution. It's like playing a game and getting to the last ten levels, just to have a glitch in the system. It's human nature to have closure when you've invested your time and interest in something. We're expecting season 5 to be the climactic finale to the series. It's plain to see that the Laginas are ready to move on, but the enticement of giving it one last shot with the chance of achieving their years' long goal is almost too much to pass up. Those who have stayed with them through thick and thin with viewing support will be anxious to find out what is going to happen next. The fact that season 4 brought in a record number of viewers is a strong indicator that this will be the best season yet.
We'll see more information about the finality of season 5
We believe that the first episode will yield some type of revelation. In all likelihood, the Laginas will make it clear that this will be their final attempt at [easyazon_link identifier="B01N0SMHMR" locale="US" tag="tvovermind00a-20″ cart="n" popups="n"]finding the treasure[/easyazon_link]. Their families have been patient while the brothers pursue their dreams, but how long are their loved ones willing to sacrifice for the search that carries with it no guarantees?
Higher peaks and lower valleys
There is a good chance that each episode will be a little more exciting. More clues with climactic excitement and a long drop when it doesn't pan out. There is a certain kind of rush that you get when you know you're onto something big. How close are they going to come and how many setbacks will they endure? This is a part of the fun for viewers. We ride with them through the ups and the downs, but nobody has lost hope yet. As long as there is a season 5, there is still a chance.
Revelation of the treasure
Coming to the end of the road seems inevitable. The final season is likely to include a grand revelation of the 200 year old treasure. This would be the perfect ending, rather than the two abandoning the quest in defeat. We're all pulling for them to locate the treasure and you can bet that there needs to be follow up episodes that give us a taste of what it feels like to achieve the ultimate thrill. Of course, this all depends on the rumors about season 5 production being true, but as always, we're keeping our fingers crossed.
Save
Save