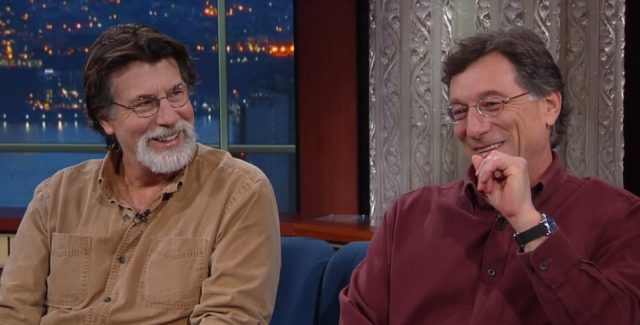 For a time, people were unsure about whether there would be a Season 5 of The Curse of Oak Island. On the one hand, it is one of the most popular TV shows that can be found on History, meaning that it would have been rather strange for it to pass up on the profit-making opportunities that it represents. On the other hand, there were a fair number of viewers who were less than impressed with Season 4, which came to a close in much the same manner as the previous seasons in spite of History's rather extravagant claims. Regardless, it has been confirmed for some time that Season 5 of The Curse of Oak Island will be coming to the TV screen, which in turn, means that History has started hinting of remarkable finds.
Some of the marketing is coming from History. After all, while the trailer for Season 5 of The Curse of Oak Island revealed little concrete information, it provided some scenes intended to create interest in its viewers, with examples ranging from a chest being opened up to a key being examined. The implication of these scenes is obvious, but considering how there was something similar in the lead-up to Season 4, one cannot help but be skeptical about whether Season 5 will manage to back up its marketing with an actual find. After all, while the natural conclusion based on the context would be that the chest was dug out of the ground, its condition is better than what most people would expect from something stored under those circumstances.
With that said, some of the interest is being generated through other sources as well. For example, a resident of the region has been reporting extensive digging on Oak Island, which continues day after day until it is evening-time. As a result, it is clear that something is being done on the island, though nothing is known about exactly what is being done. There are some stories that the people behind The Curse of Oak Island might have found the original site where people started digging on Oak Island, but without further confirmation, those are nothing but stories. For that matter, while finding that location would be of mild historical interest, it remains to be seen whether it actually contains anything interesting.
Does This Actually Mean Anything?
It is still much too soon to say whether The Curse of Oak Island has actually found anything interest on the titular island. Certainly, the marketing so far suggests that they have come upon something of note, but the problem with marketing is that it is nothing but marketing, meaning that further confirmation is needed at this point in time. Unfortunately, it seems probable that confirmation won't come until Season 5 has come out, not least because History will want to maintain its sense of tension.
Still, whether The Curse of Oak Island has actually found anything or not should not deter people from checking it out at their leisure. Granted, its track record has not been great, but by this point in time, it is clear that its presentation is might more interesting than something that may or may not actually exist on Oak Island. Hopefully, they have actually found something this time, but if not, well, it is as it is.