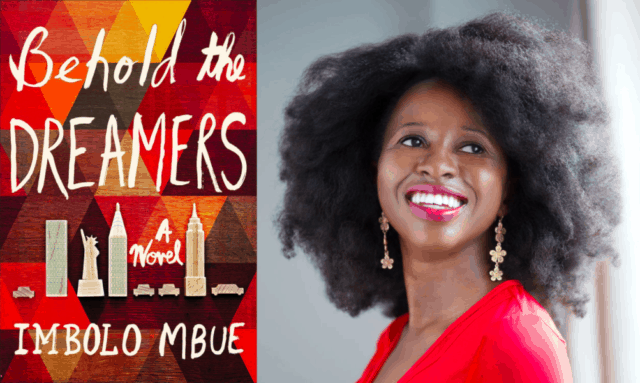 Behold the Dreamers is the first book from Imbolo Mbue, a native of Cameroon who has since become a citizen of the United States. She signed the deal for the book with Random House in 2014, which was followed by its release in 2016 and its winning the PEN/Faulkner Award in 2017. Recently, Oprah Winfrey chose the book for her book club, which came as welcome news to Mbue, who is an avid follower of her recommendations. In fact, it is possible that she might have never started writing if it wasn't for Oprah's book club, which introduced her to the novel that convinced her that she should make an attempt at writing as well.
As for the actual contents of Behold the Dreamers, well, suffice to say that it is fictional but nonetheless based on the real experiences of the author as a Cameroonian immigrant living in New York City during the 2008 financial crisis. However, whereas Mbue lost her media marketing job during the economic turmoil, the main character of the book is someone who finds a job as a chauffeur for a finance executive during the same economic turmoil. Something that came about because Mbue was curious about how others had fared since the 2008 financial crisis, with a particular example being the drivers that she could see parked in midtown Manhattan.
Could Behold the Dreamers Become a Feature Film?
With Oprah's recommendation, it seems probable that Behold the Dreamers will become even more successful, which will be on top of all of its accomplishments up to this point. Of course, when a book becomes successful enough, there will be the question of whether it can be turned into a feature film or not, thus enabling the same narrative to reach out to even more people than otherwise possible.
There is no way to tell whether Behold the Dreamers will become a feature film or not at this point in time, but assuming that it becomes successful, it seems more probable than not at some point in the future. After all, the 2008 financial crisis remains one of the defining moments of the modern American experience, meaning that there is plenty of appetite for an examination of the events from a wide range of perspectives. Combined with the fact that an immigrant's hopes and fears resonate with wide swathes of the United States for a wide range of reasons, this means that there is a built-in audience for a film adaptation of the book. As a result, provided that it receives the right film-makers, there is reason to believe that Behold the Dreamers could be turned into something profitable, which in turn, means a much higher chance of it actually making it onto the movie screen.
With that said, it is important to remember that nothing is for sure. After all, there have been numerous promising pitches that have never been turned into movies because the right people and the right resources never lined up at the right time to see them realized. For that matter, even those that have been realized can still be delayed again and again, which can cause their chances of fruition to plummet like a stone. Although it would be a loss, it is possible that Behold the Dreamers could meet the same fate, though one shouldn't be excessively pessimistic anymore than one should be excessively optimistic.
Tell us what's wrong with this post? How could we improve it? :)
Let us improve this post!