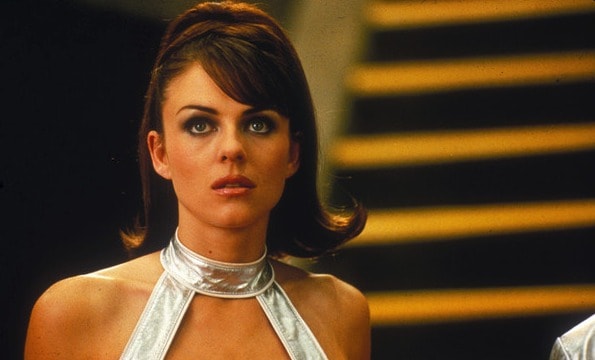 Elizabeth Hurley has been a model for quite a while and an actress for a number of years as well. She doesn't have the extensive film resume that other stars do but she's instantly recognizable anyway. To say that she's a legendary actress would be pushing it a bit but she's pretty good at what she does. She's been starring in The E! original series, The Royals since about 2015 but hasn't really been seen in films since 2014. It's not so much that she can't hack it, but she's kind of a character that needs a good reason to be in a film and a role that's designed to something she can do. It'd be interesting to see her get back into films again if she ever had the inclination.
She hasn't gotten a whole lot of respect as an actress but perhaps another run at it might help her out.
5. Serving Sara
Being a process server is probably not the greatest job in the world since you have to inform so many people of bad news. Chances are that they aren't the friendliest people either since they have to have thick skins to do what they do. When Joe serves Sara however she aims to get back at her soon to be ex and leads Joe on an adventure that will eventually draw them closer and allow Joe to obtain everything he ever wanted.
4. Dangerous Ground
Coming home isn't always the pleasure you think it will be. When Vusi comes back to South Africa after having been driven out of his home he finds that things are no longer the way he remembered. His father is dead, and his brother has become addicted to cocaine along with his stripper girlfriend. Vusi has to try and save his brother and get back at the drug lord that is out to kill him while still keeping his family safe.
3. EdTV
Reality TV takes a bit of a different turn when they decide to follow a common, run of the mill person that's not even interesting enough for real life. Of course that doesn't stop the show from spicing things up a bit when they include a supermodel into the mix for Ed to hook up with. Thankfully the date doesn't go quite as planned and aside from a cat getting squashed things go on as normal, whatever that is.
2. Bedazzled
Elizabeth Hurley is a very playful devil in this movie, though she's just mean enough to put a wicked spin on each of Elliott's dreams as he tries so hard to win the girl of his dreams and become someone that knows just what he wants out of life. In the end he finally comes to realize that what he wants isn't what he needs, and that being happy with who he is happens to be a lot more important.
1. Austin Powers: International Man of Mystery
This is the role that a lot of people would know her by since it's one of the most popular movies she's been in. As Vanessa Kensington she's playful, smart, and definitely on the same level as a Bond girl, but with a fully functioning brain and personality.
Oh behave baby.