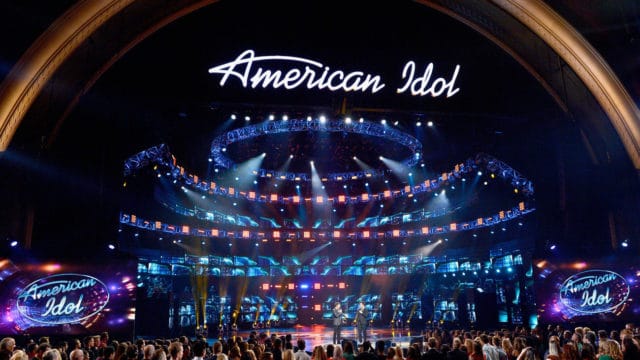 American Idol is returning to the TV screen. This should not have come as a huge surprise to people who remember the host Ryan Seacrest's cryptic comment at the series finale about it being the end for the time being as well as the other hints that have been let out here and there over the course of the recent months. Still, since this is American Idol, there are sure to be plenty of people who are excited to hear that Season 16 will start broadcasting on ABC in March of 2018, particularly since Ryan Seacrest is expected to be making a return to the singing talent show.
Can American Idol Achieve Its Former Glory?
With that said, while it seems probable that American Idol will still be able to secure millions and millions of viewers, it seems improbable that it will ever be able to secure the tens of millions of viewers that it was able to secure at its height. After all, the current environment in which it is operating is not the same as the environment of those times, meaning that its former glory might just not be possible in the present.
For example, American Idol got its start at a time when reality TV shows were still a new concept that was catching on throughout the TV world because of their freshness as well as their lower production costs compared to their scripted counterparts. As a result, it is no exaggeration to say that American Idol paved the way for not just the numerous talent shows that followed it but also all of the other kinds of reality TV shows out there. However, it is important to note that its status as a pioneer of its kind also provided it with an incredible first-adopter advantage that enabled it to win out over other reality TV shows of its kind by virtue of its established fan-base as well as all of the accumulated expertise and experience of the people responsible for making the singing talent show. Unfortunately for American Idol, there are now plenty of talent shows as well as other reality TV shows that can be found on the TV screen, which has been the case for years and years now. In other words, there is plenty of competition for the singing talent show, meaning that it has become more and more difficult for it to secures the number of viewers that it once managed to do.
Furthermore, it should be noted that American Idol is a mature TV show in the sense that most people know what they can expect as well as whether they are interested in watching it or not. As a result, it has a much harder time than other TV shows when it comes to bringing in new viewers. Instead, its steady loss of viewers over time might have been a reflection of loyal viewers becoming less and less interested in its formula, with the result that they abandoned it for other forms of entertainment. Certainly, American Idol could change things up for the purpose of bringing in new viewers who might be interested in seeing the results of those changes, but the problem with making such changes is that something too drastic can alienate its existing fan-base as well with catastrophic results.
Summed up, it doesn't seem probable that American Idol will ever be able to reclaim the former glory that was enabled by a unique convergence of factors. In fact, it doesn't even have nostalgia going for it, seeing as how the series finale was in April of 2016. Still, no one can predict the future, meaning that it would not be impossible for the American Idol comeback to be more successful than anyone would expect, though it would still not be a good idea to bet on it.