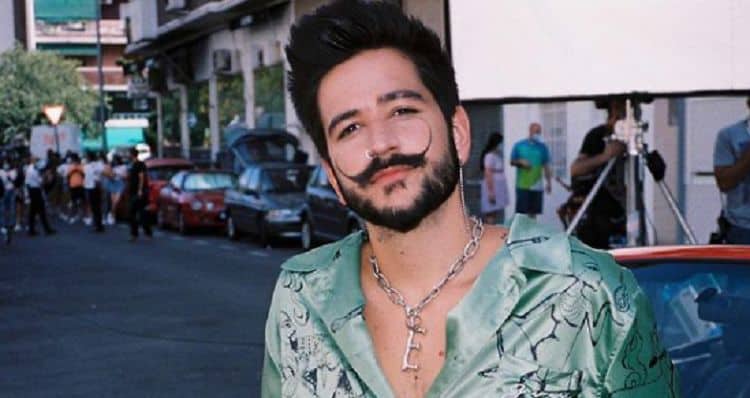 Camilo Echeverry Correa is a singer with more than a decade of experience working as a singer and a songwriter. He got his start after winning a Latin reality series, and he's been working hard to shine since 2008. Thankfully, it doesn't take the star much work to really shine. He's that good at what he does, and he is happy to continue to improve his talents and work hard on his skills. He is one of the world's favorite Latin stars, yet so many people know so little about him as a person. Here's what you should know.
1. He is Colombian
Echeverry was born in Colombia. More specifically, he was born in Medellin. He grew up there, he made his memories there, and he lived with his family there. He spent the vast majority of his life there, too, and it helped shape him into the kind of talented artist that he is now.
2. He is Young
He might be someone who has been in the business for well over a decade, but he's still young. He was born on March 16, 1994. He was raised with his parents and his sister, and he and his sister both share the same talent for singing and performing.
3. His Family Did Not Have a Radio
Despite the fact that he loves singing and is famous for it, he did not have a radio growing up. His family did not own one. They did, however, have a record player and an impressive collection of records. He and his sister spent a lot of their childhood listening to the music their family collected, and he has loved music ever since.
4. He and His Sister Tried to Sing Together
Before he won XS Factor in 2007, he tried out for the show before. The year before, to be precise. He and his sister tried out as a duo when they auditioned, but they did not make it far on the show. They tried, but it didn't work. He made the decision the following year to try out on his own.
5. He is a Newlywed
Unlike so many other people who put their lives and happiness on hold because they feared becoming sick with COVID, Echeverry did not. He did not do what many people did in 2020 and cancel his entire life. He planned on getting married to the love of his life, and COVID did not stop him. He went about his life, he did what he wanted to do to make sure he was living to the fullest, and he is happily married as a result.
6. His Wife's Family is Famous
He married a woman who knows a thing or two about being in the music business. His wife is Evaluna Montaner. Her father is a famous singer by the name of Ricardo Montaner. She is also the sister to a very famous singing group called Mau y Ricky. She knows the music business, and that helps their marriage work. She knows the demands, the time, and the workload of someone like her husband because that is what she grew up with.
7. He Moved to Miami
Back in 2015, he made the decision to leave Colombia behind and move to Miami. He moved there because he wanted to see if he could continue to make his music career more successful. It was in Miami that he found fame and work writing songs for other artists, which has solidified him in the world of songwriting as a serious artist on more than one level.
8. He Has a Signature
If you know this artist, you know he has a signature. But, his signature is not his music or in his writing. It's right on his face where everyone can see it. He has a handlebar mustache, and he is always rocking it. We cannot remember a time when he did not.
9. He Enjoys His Privacy
If there is one thing you will not find this artist doing, it's sharing every single moment of his life online. He is not someone who likes to overshare and make things more complicated than they need to be. There is so much to be said for choosing a private life.
10. He Loves What He Does
If there is one thing that we can say about this artist, it is that he genuinely loves what he does. He loves everything about his work, everything about singing, and his love shows in his work.