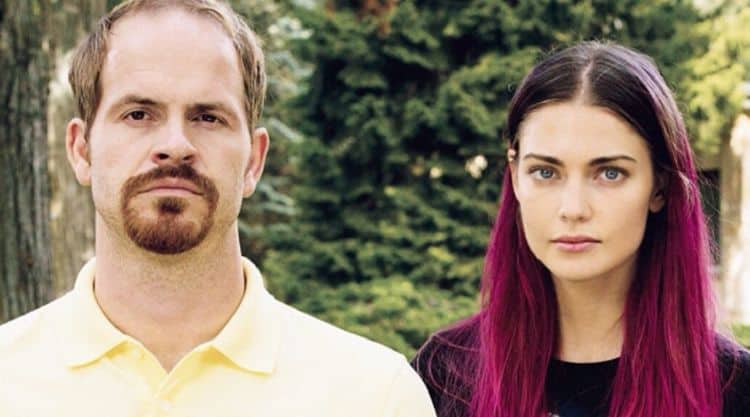 Laura Berlin has been in the entertainment industry for more than a decade and during that time she has become internationally known. Although some people may have thought she was only a pretty face, she has consistently shown that she certainly isn't lacking in the talent department. The last few years have been especially good for Laura and her career has grown tremendously. In 2022, she got a major opportunity when she was cast in the Netflix series Vikings: Valhalla. The role has introduced her to a wide audience and the series will likely open up even more doors for her in the future. Keep reading to learn 10 things you didn't know about Laura Berlin.
1. She Started Her Career As A Model
The world may know Laura as an actress now, but her career actually began as a model. She started her modeling career when she was just 15 years old and got the opportunity to work for some of the most well-known brands in the fashion industry including Balenciaga and Boss.
2. She's Been In Music Videos
With her good looks and strong on-screen presence, it's no surprise that several artists have wanted to feature Laura in their music videos. She has appeared in three music videos since 2006. One of the videos she was in was "Roundabouts" by Michael Patrick Kelly which now has more than 8 million views on YouTube.
3. She Likes Taking Pictures
Laura makes her living by being in front of the camera, but she's also incredibly talented when she steps over to the other side. Based on her Instagram profile, it appears that photography is something she enjoys doing as a hobby. Not only does she like it, but she's also got some serious skills.
4. She Enjoys Traveling
Thanks to the success she's had in her career, Laura has gotten the opportunity to travel to places all over the world. Some of the countries she's visited include Ireland, the United States, and South Africa. She'll probably be adding even more stamps to her passport in the years to come. Being able to speak different languages also opens more doors for her as an actress.
5. She Speaks Three Languages
Being able to speak more than one language is always impressive. Anyone who has ever tried to learn a second language knows why. That said, the fact that Laura speaks three languages is very cool. In addition to her native language, German, she is also fluent in English and she speaks some French.
6. She Is A Cat Person
Most people will agree that whether a person prefers dogs or cats provides some interesting insight into their personality. That being said, all of the dog people out there may be a little disappointed to know that Laura appears to be more of a cat person. She also even has a cat of her own.
7. She Doesn't Share Much About Her Personal Life
Laura has been in the spotlight in one way or another for almost half her life. Despite that fact, however, she has never been the kind of person who likes to share much about her life with the public. Very little is known about her personal life and she prefers for people to focus on her work as a performer.
8. She Underwent Acting Training
We weren't able to find any information on what inspired Laura to transition from modeling to acting, but we do know that she worked very hard to hone her skills as an actress. According to her resume, she trained with acting coaches Petra Zieser, Teresa Harder, and Frank Betzelt. We didn't find any information to suggest that she went through a collegiate drama program.
9. Vikings: Valhalla Was Her First American Production
Laura was born and raised in Germany which is also where she started her acting journey. After spending most of her career working on German projects, she got the chance to cross over into the American entertainment industry when she was cast in Vikings: Valhalla. It'll be interesting to see if she decides to work on more American projects in the future or if she prefers working in Germany.
10. She's A Positive Person
The entertainment industry is known for its glitz and glamour, but let's be real: it also has a dark side that is full of inconsistency and rejection. Still, Laura does her best to maintain a positive outlook so that she can keep moving forward no matter what kinds of obstacles she faces. Having this kind of outlook has likely helped her tremendously over the years.