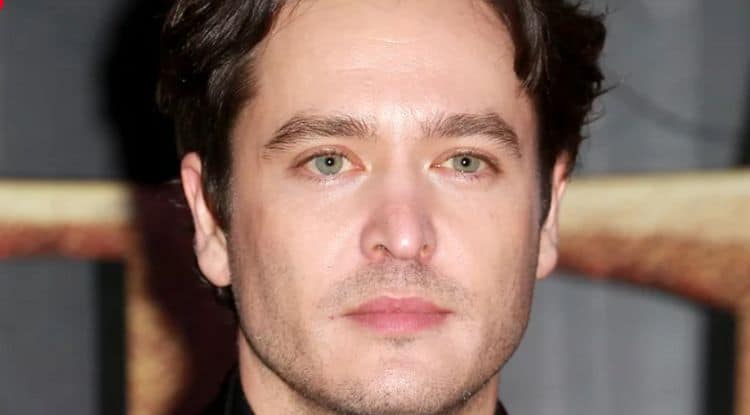 Alexander Vlahos has the kind of talent that doesn't come around very often. No matter what kind of project he's working on or what kind of character he plays, Alexander has a natural ability to command attention. Over the course of his career, he has built an impressive resume that has resulted in him becoming known to people all over the world. Most people know him best for his role as Monsieur Philippe d'Orléans in the TV series Versailles as well as Mark in Broke. Not only have the past few years been huge for him, but he also has some projects in the works that will ensure the next few years will be big as well. Keep reading to learn 10 things you didn't know about Alexander Vlahos.
1. He Comes From A Diverse Background
Alexander was born and raised in Wales. His mother is Welsh and his father is Greek. Not only is he proud of where he's from, but he is also very proud of his Greek ancestry. In addition to being fluent in English, Alexander also speaks Welsh. From what we know, he still lives in the UK.
2. He's Done Voiceover Work
Those who have followed Alexander's career are probably fairly familiar with his live-action work. However, they may not be as aware of the things he has done as a voice actor. In addition to narrating several audiobooks, Alexander has also voiced animated characters in shows and video games.
3. He's A Formally Trained Actor
There's no denying the fact that Alexander is a naturally talented actor, but talent isn't the only thing that has gotten him where he is today. He has also put in lots of hard work over the years which includes studying at the Royal Welsh College of Music & Drama where he graduated in 2009.
4. He Has Behind-The-Scenes Experience
Alexander's work as an actor isn't the only thing that he has contributed to the entertainment industry during his career. He is also a writer, director, and producer. Additionally, Alexander is the co-founder of a production company called Cowhouse Films. According to the company's website, its mission is "to tell stories that feel true, exploring the ugly to find the beauty."
5. He's A Pet Parent
Alexander doesn't have any children of his own, but he takes lots of pride in being a father to his fur babies. He has a dog and a cat and they seem to co-exist very peacefully. Although he hasn't made a separate Instagram account for his pets, they both make frequent appearances on his profile.
6. He's Married
For the most part, Alexander is pretty private when it comes to his personal life. However, something that we do know is that he is happily married. We aren't sure how long he and his wife, Jules, have been together but they seem to be going strong. As far as we can tell, Jules does not work in the entertainment industry.
7. He has Lots of Theater Experience
Being on screen is what has gotten Alexander the most attention throughout his career, but he also loves being on stage. During an interview with 1883 Magazine, he said, "I'll be honest with you, I would do theatre every day of the week were it not that it doesn't pay as well, so I'm always dipping into theatre between TV projects – and I count myself as very lucky that I'm able to do that."
8. He Loves the 1960s
Even though Alexander was born in the late 1980s, the 60s is a decade that he has always loved. In fact, if he could travel back in time and pick a decade to live in, it would most certainly be the 60s. He told 1883 Magazine, "I love the sixties, but specifically the Mod culture. I'm still saving up to get myself a Vespa."
9. He Was A Hockey Player
Alexander's life may be all about acting now, but that wasn't always the case. For more than a decade, sports were his main focus and he was a very talented hockey player. Oddly, enough, however, it was actually his love for movies that led him to hockey. Alexander is a big fan of the Mighty Ducks franchise and it was the movies that initially sparked his interest in hockey.
10. He's Adventurous
Work takes up a good portion of Alexander's time, but he still likes to get out and enjoy other things when he can. He has an adventurous spirit and he isn't scared to try new things. Whether he's going on a trip or simply exploring his surroundings, he's all about making as many memories as possible.
Tell us what's wrong with this post? How could we improve it? :)
Let us improve this post!