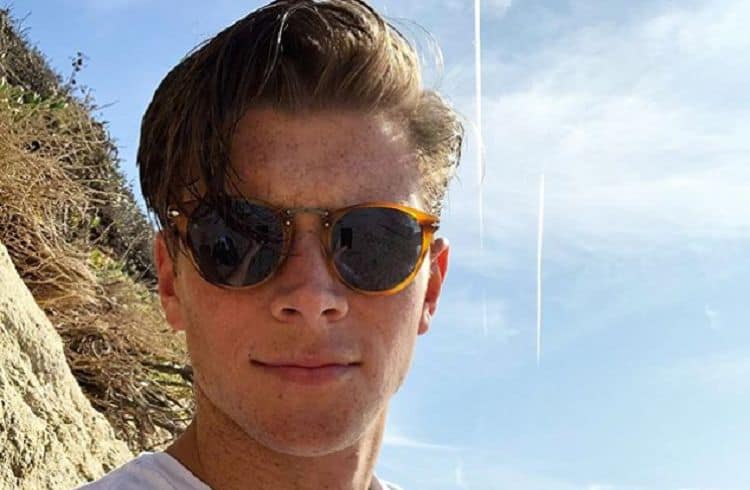 Finding true love isn't an easy thing to do, but Calvin Cobb is hoping that his decision to appear on season two of Love Island USA will help him meet his match. Calvin joined the show during the second week and he has had quite a few ups and downs since then. Although he isn't afraid to go after what he wants, he's also not afraid to change his mind. This, of course, has resulted in him having a few different connections on the island, but he's hoping to be getting one step closer to the perfect girl for him. As the season continues, it'll be interesting to see how things go for Calvin, but for now all we can do is sit back and watch. Continue reading for 10 things you didn't know about Calvin Cobb.
1. He Sells Bug Spray
Calvin's handsome face and charming personality make him a great fit for a job in the sales industry. However, most people will be surprised to know that he sells bug spray. It's unclear what kind of bug spray he sells or what company he works for, but he seems to like his job.
2. He Considers Himself A Loyal Person
Lots of people who see Calvin may be quick to label him a player, but he insists that isn't the case at all. In his intro video for the show, Calvin said that he is a very loyal person when he's in a relationship and he takes the commitment seriously. On the flip side though, when he's single – he's single.
3. He's Signed To A Management Agency
Love Island may be a one and done type of thing, but it looks like Calvin plans on sticking around in the entertainment industry love after the show is over. He already has a manager and is signed to the Atlanta based agency, Good Talent Management which represents "artists in the arenas of film, television, fashion, and social branding."
4. He Loves To Travel
Enjoying life is at the top of Calvin's priority list. He loves to get out and see things and traveling helps him fulfill that passion. He is a frequent traveler and has been able to visit many different places. Some of the countries he's gone to include England, Fiji, China, and Australia.
5. He Likes To Spread Positivity
We've all heard that 'life is what you make it' and that's something that Calvin lives by. He doesn't like to get caught up in the negative side of life. Instead, he is a very positive person and he loves to share is positive attitude with others. This outlook on life is one of the things that draws people to him and it's definitely working in his favor on the island.
6. He's An Outdoors Kind Of Guy
Don't let his pretty face fool you, Calvin isn't afraid to break a sweat and get his hands a little dirty. Spending time outside is one of his favorite things to do and he loves to go on a good adventure through nature. He likes to do things like go hiking, swimming, and off roading.
7. He's A Houston Native
Unlike some of the other people on the show, Calvin hasn't really shared much information about his personal life. But we do know that he is a native of Houston, TX. However, it wouldn't be surprising if he decided to move to Los Angeles if he hasn't already.
8. He Loves Donuts
Staying active and looking good are important to Calvin, but if there's one piece of junk food he will always have a soft spot for, it's donuts. Calvin loves donuts and likes to try them everywhere he travels. Sometimes he even makes video reviews of the donuts he tries.
9. He's An Aspiring Model
Calvin's good looks have always gotten him a lot of attention. Now, he's planning on using them to help him launch a career in modeling. He's a natural in front of the camera and has already signed with a modeling agency called NTA Model Management. It doesn't look like he's worked with any major brands yet, but he has a lot of great shots in his portfolio.
10. He Loves Animals
Calvin loves animals and he's gotten the chance to interact with lots of different species. His Instagram has several pictures of him holding animals from different parts of the world. In one post he said, "One of my favorite parts about traveling to different countries is the amount of new and exciting wildlife I get to interact with."
Tell us what's wrong with this post? How could we improve it? :)
Let us improve this post!