Caleb Logan LeBlanc was an internet star best known for his contributions to his family's popular YouTube channel Bratayley. The channel was originally created for one of his sisters but later turned into a family vlog channel. LeBlanc and his sisters gained fame through their exploits on YouTube and were able to interview celebrities like Skai Johnson on Inside Out Carpet. He also posted about Minecraft on his personal gaming channel called blazeNoutlaws.
Beyond fame, Caleb Logan LeBlanc was a funny and lovely child who would always light up the room with his amazing personality. Nicknamed Baked Potato, he had the talent to lighten up anyone's mood with his wits. LeBlanc was also the perfect big brother to his sisters. He provided support whenever they needed him and spent quality time with them. As such, the family was thrown into shock when the young YouTuber suddenly died in 2015. Read on for more interesting facts about Caleb Logan LeBlanc and his family.
Caleb Logan LeBlanc was Born in Georgia
The oldest of the LeBlanc siblings, Caleb Logan LeBlanc was born on July 13, 2002, in Georgia, the United States. He was born to Katie and Billy who raised him in a home filled with love. The only son of his parents, LeBlanc grew up with his two younger sisters – Annie and Hayley with whom he shared a close bond. Along with his sisters, Caleb was homeschooled to help them fit into their schedule as active YouTubers.
Caleb Logan LaBlanc's favorite colors were purple and black. His favorite food was macaroni and cheese. He loved to play video games and was on a baseball team. LeBlanc was very creative; he composed the I Am a Baked Potato track that plays at the end of every vlog on his family's channel.
His Career and Rise to Fame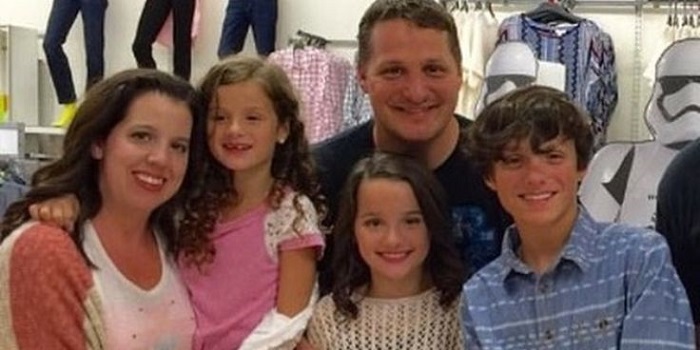 While their last name is LeBlanc, his family is known as the Bratayley family on YouTube. Initially, the channel was created on Dec 30, 2010, for his sister Hayley but it gradually turned into a family channel with the kids and their parents teaming up to create engaging content for their fans. They mostly post home videos on the Bratayley channel. The content of their videos ranges from baseball games, baking at home, road trips, and carrying out daily family tasks at home. Altogether, the YouTube channel is focused on normal daily activities people engage in and this endeared them to millions of fans.
As such, the Bratayley YouTube channel has amassed over four billion views with more than 17 million subscribers. The family's fan base also spreads across other platforms like Instagram and Facebook. The Bratayleys also have another channel named TruthPlusDare where they pick a dare or truth to play with every week. The channel has accumulated over 175k subscribers since it was launched on Dec 20, 2013.
The breakout star of his family, Caleb Logan LeBlanc launched personal YouTube channels dubbed blazeNoutlaws and FlimsyArrow where he shared updates about his Minecraft exploits. He was loved by many for his bubbly personality and even signed a deal with Disney's Maker Studios. LeBlanc teamed up with his sisters to work on their OMMyGoshTV channel. He was also on Instagram as iamabakedpotato. Beyond his family channel's daily vlogs, LeBlanc was gradually carving his own niche in the internet space.
Inside Caleb Logan LeBlanc's Last Video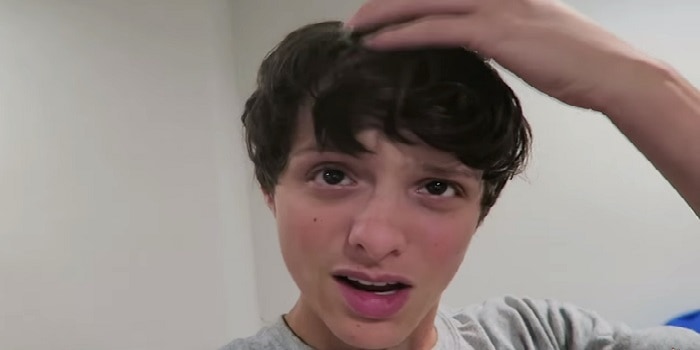 Caleb Logan LeBlanc's last video with his family was titled Dear Future Self which was uploaded a day after his death. The family filmed the video a day before his untimely death with the young lad looking very healthy. In the video, LeBlanc was tasked to ask his future self a question and after a long pause he went – "Is Taco Bell Still Around?" He also wondered if new sports would be invented in the future. At the end of the video, LeBlanc signed off with "See You Guys Tomorrow." Unfortunately, that was the last time for the fun-loving teenager who will never know what the future holds.
How Caleb Logan LeBlanc Died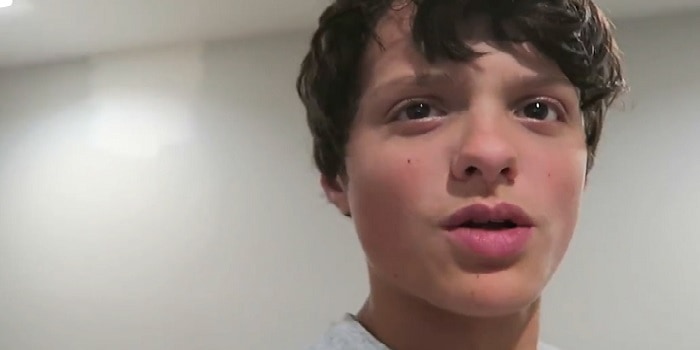 The Bratayley family was thrown into shock when their only son was declared dead on October 1, 2015. Caleb Logan LeBlanc died at 7:08 pm in Anne Arundel County, Maryland, in the United States. His cause of death was later elaborated to be Hypertrophic Cardiomyopathy, a condition that causes the fat surrounding the heart to expand. Ordinarily, early detection helps as the condition is treatable but in LeBlanc's case, it went unnoticed until it was too late. His family donated some of his organs. The YouTuber is survived by his parents Katie and Billy and little sisters Annie and Hayley. A few days after his death, the family took to their YouTube channel to share the best moments of Caleb Logan LeBlanc's life as a vlogger in the past five years.