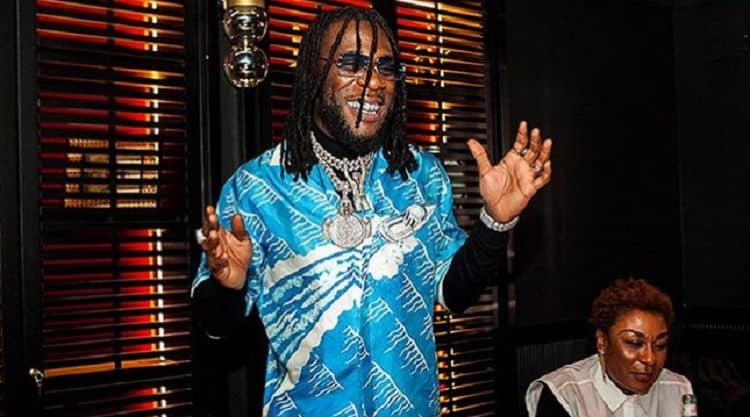 Burna Boy is one of the many individuals that seems to sneak up on people like a surprise since the truth is that he's been into his own music for a while now and has been building to the point that he could finally break out and wow the world. S. Olawale from Naijaquest.com has provided at pretty fair diagram of how the star has made his way from very humble beginnings to being able to afford multiple cars and all the expensive things that many people tend to long for. Hailing from Nigeria he's the kind of rapper that has done whatever it took to make it to the top, and once there it seems that he's been content to make sure that he stays there while enjoying the finer things that the money he earns can buy. In terms of talent he has plenty of it, and when it comes to entertaining the people there's been few complaints so far.
Here are a few things you might not know about Burna.
10. He created his own record label in 2015.
It would seem that he split from his former label the year before and decided to make a go of it on his own. It would seem that when artists get big enough or even just successful enough, which is close to the same thing, they tend to go their own way and make their own names, which seems like a wise move.
9. This guy is very prominent on social media.
He has a few million followers across his accounts so it's safe to say that he's got enough and then some when it comes to people that care about his music and his career. Since he's been such a breakout star it's not surprising to see so many people paying attention.
8. He has a net worth of around $10 million.
This seems to vary from site to site as though people can't quite figure out how much he's worth, but this seems like a fairly accurate number since he's been a big hit on the music scene and he tends to have very lavish tastes that would only be capable with this kind of bankroll.
7. As of now he's in his late 20s.
For those of us in our 30s or older it's enough to be jealous that we haven't accomplished as much, but then you get to thinking of how many people actually make it that far out of millions and it's easier to understand and think that he's fortunate to have hit upon something that people like.
6. He started making his own music at the age of 10.
Some people have a pretty concrete idea of what they want when they're still fairly young, and it doesn't go away as they grow. Some of us might switch up what we want to do a dozen times before we're grown, but those that have this drive are just impressive.
5. At one point he got in trouble for belonging to a gang that had allegedly stabbed someone.
Mizzy Mojo revealed that he was in fact part of a gang that was accused of murder. Apparently Burna fled back to Nigeria without the permission of the UK and was banned from the country for a period of time.
4. He was a big DMX fan for a long time.
In fact he might still be a DMX fan, it's hard to know who he looks up to at this point since he's become such a huge sensation that talking about anyone in this light might make it more apparent that he gained inspiration from artists that he grew up listening to and still went his own way.
3. 2018 was when he really made his way into the music industry.
This was the big year in which he finally made his voice heard by the most people as he came out with a bang and has been on top ever since. Sometimes it takes the right moment to finally reach the maximum number of people in order to really push your name into the public eye.
2. He's also an entrepreneur.
Music is his primary tool and source of income, but as you might expect from someone this successful he's also branched out and created his own brand when it comes to a few different products. This seems to be the way to go these days for many artists who want to establish themselves beyond the music scene. In some ways it's a very smart move since the diversification allows them to stretch out in more than one direction and increase their earning power and net worth.
1. He attended school in London for a couple of years.
Burna is an educated man but as was already mentioned he had to make his way back to Nigeria from London. Once he returned home though he was all about his music and was able to work that much harder to get his music up and moving.
This is about as old school as you get when it comes to how his career began, from the bottom.