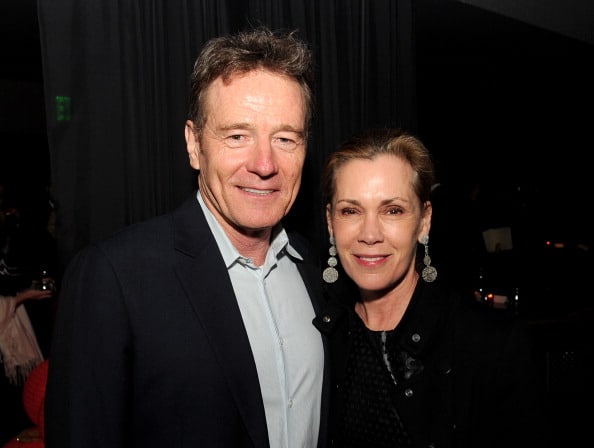 From his hilarious performance as Hal in Malcom in the Middle to his career-making portrayal of Walter White in Breaking Bad, you'd be hard-pressed to find someone not familiar with the amazing work of Bryan Cranston. However, there are some interesting facts about him that even the most enthusiastic fan might not know. Here are 12 things you might know about Bryan Cranston.
Photo by Kevin Winter/Getty Images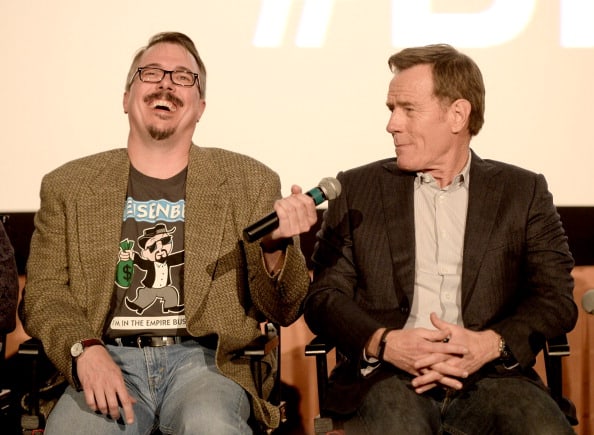 1. He almost didn't get the part of Walter White–Both John Cusack and Matthew Broderick were first offered the part of Walter White, but both actors turned it down. AMC was initially cautious about casting Cranston because of only knowing him from his comedy background with Malcom in the Middle, but after Vince Gilligan showed executives an episode of The X-Files, in which Cranston plays a conflicted racist, whose head may explode, they changed their minds. Gilligan had written the episode that featured Cranston while working as a writer and producer for The X-Files during its run.
Photo by Kevin Winter/Getty Images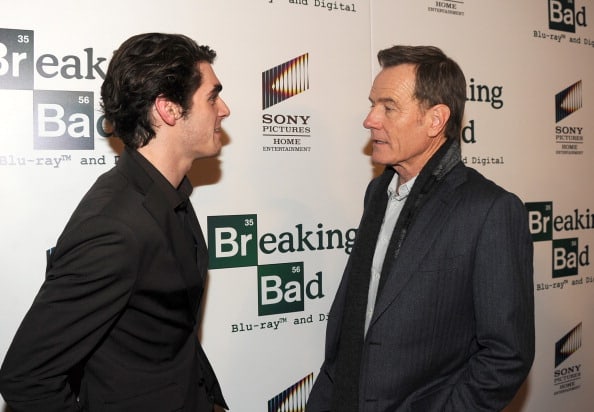 2. He has family roots in Hollywood–Cranston's mother, Peggy Sell, was a radio actress and his father, Joseph Louis Cranston, was a Hollywood actor and producer. However, Cranston's parents did not want to force their son into the "Hollywood life," and he did not begin following his passion for acting until after college.
Photo by Kevin Winter/Getty Images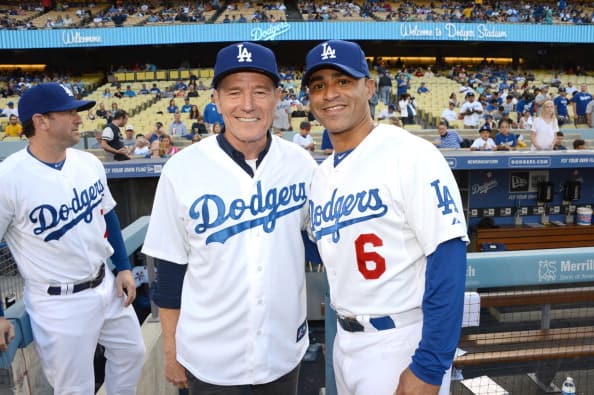 3. He's a huge Dodgers fan–Cranston is an avid fan of the Los Angeles baseball team. He collects numerous amounts of memorabilia, and supposedly, his wife even threw his 40th birthday party at Dodgers Stadium.
Photo by Jon Soohoo/Los Angeles Dodgers via Getty Images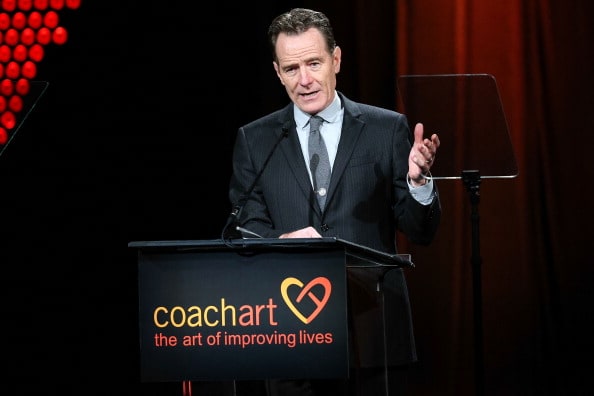 4. He did voice-over work for Mighty Morphin' Power Rangers–Cranston was a voice actor for the children's show, and due to his work on the program, the creative team decided to name the Blue Power Ranger, "Billy Cranston," in the actor's honor.
Photo by Imeh Akpanudosen/Getty Images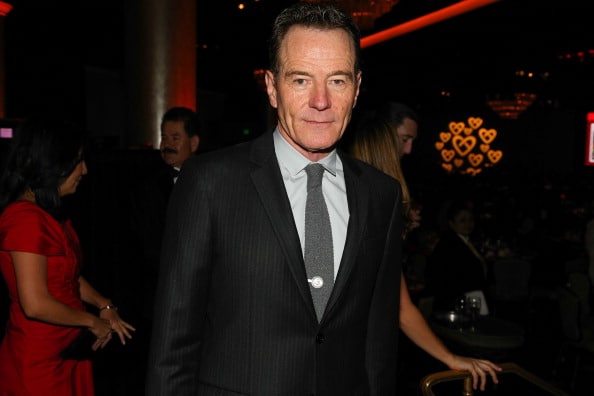 5. He's the reason for the iconic image of Walter White in his whitey-tighties–While shooting the pilot episode of Breaking Bad, Vince Gilligan asked Cranston if he felt uncomfortable about wearing the character's now signature underpants, even considering a costume change if Cranston desired. However, Cranston wouldn't agree to a change, telling Gilligan that "That's what I'm going to wear. Because that's what's right for the character."
Photo by Imeh Akpanudosen/Getty Images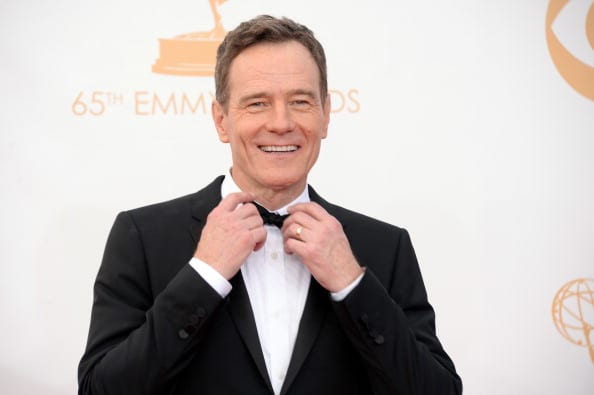 6. He got paid a hefty sum for the final episodes of Breaking Bad–Cranston reportedly earned $225,000 for every episode of Breaking Bad's final season. That means that he earned an estimated $1.8 for the series' final eight episodes. Not too shabby at all.
Photo by Jason Merritt/Getty Images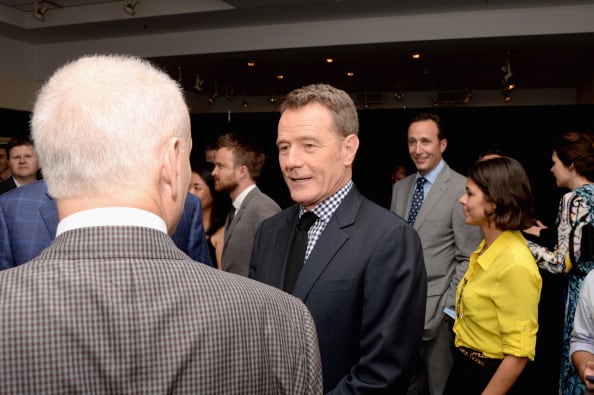 7. He has the Breaking Bad logo tattooed on his finger–After finishing filming of the final episodes of Breaking Bad, Cranston and his co-star Aaron Paul went and got tattoos in order to celebrate and remember the series. Paul got the quote "No half measures" on his arm, while Cranston opted for the show's logo on the inner part of his finger.
Photo by Andrew H. Walker/Getty Images for AMC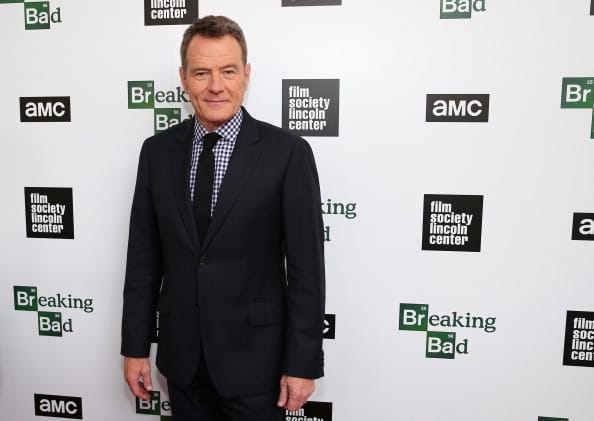 8. He starred in the play "All The Way" as Lyndon B. Johnson–While he's most well-known for his work in television and film, Cranston starred in this play about LBJ's first year in office, which premiered at the American Repertory Theater in Cambridge back in September. "All The Way" has now gone to Broadway, where it will officially open this March.
Photo by Andrew H. Walker/Getty Images for AMC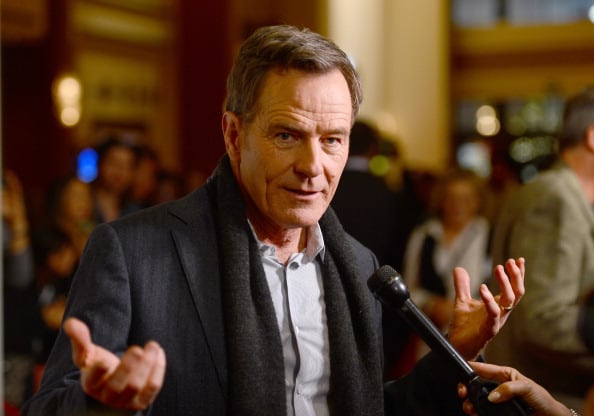 9. He wrote a screenplay for his wife–During the late 1990s, Cranston was supposedly looking for a unique and creative gift for his wife's birthday. He ended up writing a screenplay for her, which, upon his wife's suggestion, he then turned into the 1999 film, Last Chance. Cranston wrote, directed, produced, and acted in the film.
Photo by Mark Davis/Getty Images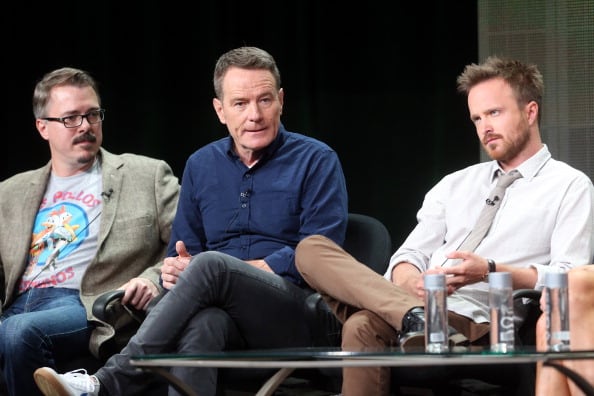 10. He road tripped with his brother after college and worked as a carny–After finishing college, Cranston and his brother hopped on their motorcycles and traveled the country. When the two of them ran out of money in Texas, Cranston and his brother began taking any odd job that they could find, including operating the game booths at carnivals.
Photo by Frederick M. Brown/Getty Images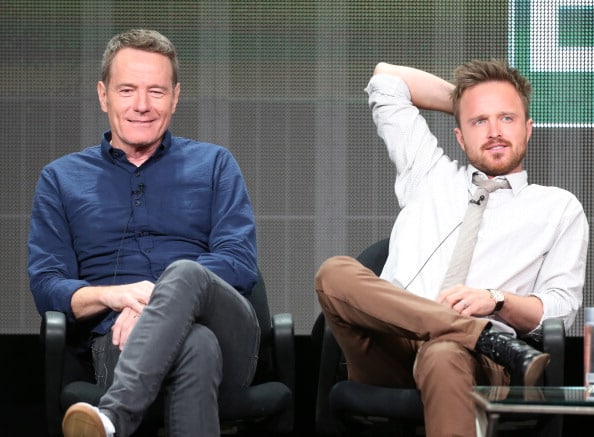 11. He learned how to cook actual meth–While being interviewed by Howard Stern, Cranston admitted how DEA agents actually taught him the real process for cooking meth in preparation for some of his scenes. Even though he was taught how to cook meth, however, Cranston claims that he never actually got to make a batch.
Photo by Frederick M. Brown/Getty Images
12. He has a dog named Sugar–There's not much more to say about this, but just picture Cranston doing his best version of Heisenberg to his dog: "I am the one who barks." Made me laugh.
Tell us what's wrong with this post? How could we improve it? :)
Let us improve this post!