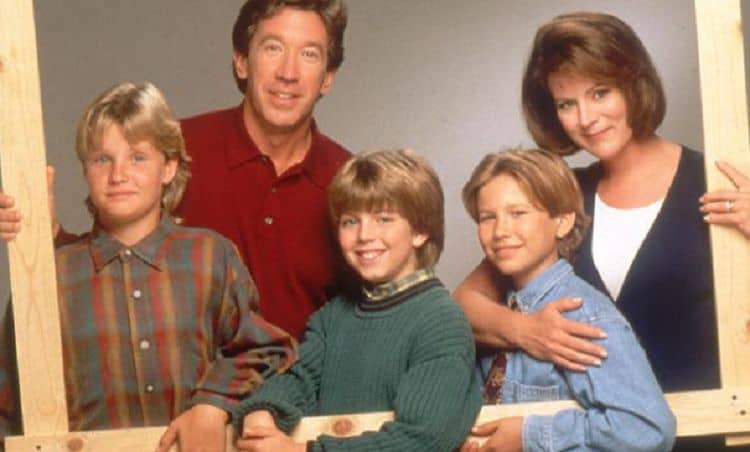 A one-off would be the best idea possible for Home Improvement as trying to get the cast in line for another run at the show doesn't sound like it would work all that well, especially given that Earl Hindman, aka Wilson, passed away back in 2003. There's also no telling just how easy or difficult it would be to get the boys back and reassemble the entire cast so that it could be started up once again. As Kevin Burwick of TVWeb has revealed, Tim Allen actually believes in the one-off idea and would rather see it implemented rather than attempt to bring the show back in any way, shape, or form. On top of that Allen has been so invested in Last Man Standing for so long that trying to even think of getting back into his old show is likely something he had little to no interest in, but for many years there's been talk about rounding up the crew and getting them together to try and see where everyone has gone to, what they've been doing, and to basically give a bit of closure to the fans that might have wondered what became of the boys and of Jill and Tim once the show was well and truly ended.
There are a lot of us that can possibly admit that we grew up with this show and enjoyed nearly every minute of it. For the most part Home Improvement was structured in a very ordered and predictable manner since Tim would normally go throughout the episode in his own bumbling way and come to the realization, ala Wilson or someone else, that he'd erred somewhere and needed to make it up somehow. There were times, not many but a few, when Jill and the boys would seek to learn from the wise neighbor as well, though Tim was the usual recipient as he was the one that made the most mistakes. There have been plenty of sightings of his former cast mates on Last Man Standing however as Jonathan Taylor Thomas, Patricia Richardson, and Richard Karn have shown up a time or two, and it was established that Mike Baxter and Karn's character had at least a friendly relationship up until an episode when it fell apart. Jonathan Taylor Thomas actually became a recurring character on Last Man Standing as he was the boss of Mike's oldest daughter, while Patricia and Richard both showed up a couple of times but didn't manage to become as prominent on the show.
As far as what did happen to the actors once the show ended it's easy to look up with a simple search, but Thomas went on to try his hand in movies only to find that his fame didn't extend much beyond his TV appearances, and the same could be said of Zachary Ty Bryan who went on to do very little aside from a couple of low-budget movies here and there that didn't get him a lot of recognition. Taran Noah Smith pretty much disappeared from the screen, while Patricia and Richard did their own thing for a while and have shown up in various shows throughout the years. In fact it's easy to think that Tim Allen was the biggest success story from the show since he's been going strong ever since. He's churned out a fair number of movies in the last couple of decades and Last Man Standing has been one of the most loved shows on TV, especially given that it's allowed him to mature as a sitcom star. Home Improvement definitely allowed him to shine, but in LMS he has the chance to calm his comedy down a bit and still be just as funny without as many gimmicks. It's also given him a new perspective with three daughters versus three sons as he had on HI. Those with daughters will understand quite well that despite the fact that having kids is an experience that many can claim, having daughters is quite different from having sons. In short, LMS was a show that, when it came along, allowed Tim Allen to create a persona that wasn't too different from Tim Taylor but had the benefit of added years of experience and a different direction from which to ply a type of comedy that was definitely more fitting for the current era.
A look back at Home Improvement wouldn't be such a bad idea really since it's not a comeback, it's not a reboot or a remake, it's just a peek into the lives of those that we watched as kids to see what they're up to and what their characters are up to at this point. If nothing else it would be a fun and even touching glimpse into a world that we enjoyed for so long, a fitting conclusion to a story before finally saying goodbye.
Tell us what's wrong with this post? How could we improve it? :)
Let us improve this post!