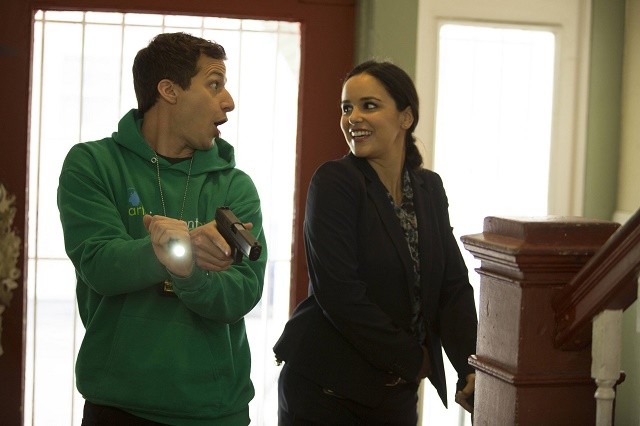 Brooklyn Nine-Nine and The Last Man on Earth, two of FOX's most popular and critically-acclaimed comedies, will both be sticking around for another year. The network announced on Thursday that it has renewed the two series for new seasons. Brooklyn Nine-Nine will be returning for Season 4, while The Last Man on Earth will be entering its third season.
"We're so proud of these comedies. Each has its own unique voice, but they both boast terrific ensembles with stand-out characters and, of course, phenomenal writing, which are the hallmarks of all great comedies," said FOX President David Madden in a statement. "We'd like to thank the executive producers, casts and crews of Brooklyn Nine-Nine and T for their tremendous work this season, and look forward to what's in store next year."
Brooklyn Nine-Nine returns this Tuesday, March 29, at 9 p.m. on FOX, while The Last Man on Earth's next new episode airs Sunday, April 3, at 9:30 p.m. Check out the descriptions for both episodes below:
Brooklyn Nine-Nine – "Paranoia"
Rosa (Stephanie Beatriz) enlists Jake (Andy Samberg) to help change Terry's (Terry Crews) disapproving opinion about her fast-moving relationship with Adrian Pimento (guest star Jason Mantzoukas). But their love for each other is put on hold when Pimento thinks someone from his past is trying to kill him.
The Last Man on Earth – "Fish in the Dish"
Carol is back on the campaign for repopulation with Phil, and Todd's juggling act finally puts him over the edge.
[Photo via FOX]