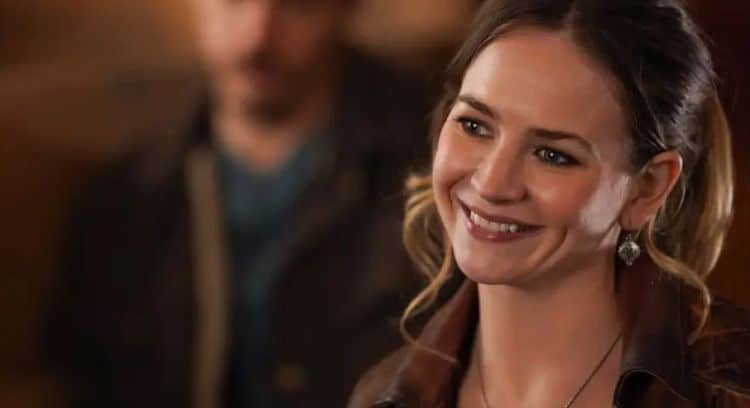 Britt Robertson has led a public life since she became an actress in 2000. She knows a thing or two about keeping her private life to herself, about not addressing rumors running rampant in the press, and about not taking roles that don't speak to her. She's one of the most recognizable faces in the game, and her fans are always interested in learning as much about her as possible. It's time to learn who she is and what she's been up to all these years.
1. She is Young
When you take into consideration the fact that she's been in the public eye since the year 2000, you might assume she's much older. She is not older. She is only 21. She was born on April 18, 1990. She was born in Charlotte, North Carolina.
2. She Was Raised in South Carolina
Her father, Ryan Robertson, owned a restaurant in Greenville, South Carolina. Because of that, she was raised in the area. It's been said that Greenville has a lovely small-town feel within a larger city.
3. She Has a Complicated Family
It's not really been said who she grew up with or what her family dynamic was like, but we do know that she is the oldest of seven kids. Her mother and father welcomed her as their only child. Her mom and stepfather gave her a younger brother and two younger sisters, and her father and stepmom gave her one younger sister and two younger brothers.
4. She Moved to LA as a Child
Britt Robertson was not very old when she moved to LA from the Carolinas. She was 14, and her grandmother decided she would be the one to move with her granddaughter to California so she could work as an actress. However, her grandmother then returned to the Carolinas when Robertson was only 16 – leaving the teen actress on her own.
5. She is Very Close to Her Grandparents
Despite the fact that her grandmother left to head home when she was 16, she remains very close to her. They would knit together when Robertson was on set, and they had a great time. She also stayed with her grandparents for a time when she was filming a movie called "The Ghost Club," in South Carolina.
6. Her Mom Traveled Often With Her
When she was growing up and working on movies across the country, she would follow her daughter along with her additional kids. She would homeschool the younger kids so that she could go live on the set with Britt, and that was something she loved to do. She loved to get to travel with all four of her kids and allow them to immerse themselves in a new culture in a new place.
7. She Was Homeschooled
She did go to school for most of her early childhood. She was in fourth grade when she made the decision to start homeschooling. Her mother knew it would be best for her with her acting jobs and her auditions – as well as being in LA for pilot season every year – and she also made the decision to homeschool her other children for ease.
8. She's Doing Well
Britt Robertson has been in the business for a long time, and she's doing quite well with it. She has an estimated net worth of approximately $3 million as of 2021. It's not a bad sum of money for an actress who gets to do what she loves doing on a regular basis.
9. She's a Mets Fan
If you wanted to know anything about Britt Robertson that you didn't already know, it's that she's a huge Mets fan. Give her all the baseball. She has all the Mets decorations, she's often dressed in their apparel, and she regularly shares on the 'gram how happy she is that baseball season has arrived. She often goes to games, watches them, and spends time with her family at the games. It seems they are all big Mets fans if we had to guess.
10. She's A Dog Lover
Britt Robertson is a woman who likes to keep her private life to herself, but she does not have a problem sharing her dogs with the world. She is nothing if not a lover of her pets, and that is what she is happy to share. She's always sharing photos of herself with her dogs. They are adorable, so we don't really blame her for wanting to share them with the world. Cuties.
Tell us what's wrong with this post? How could we improve it? :)
Let us improve this post!