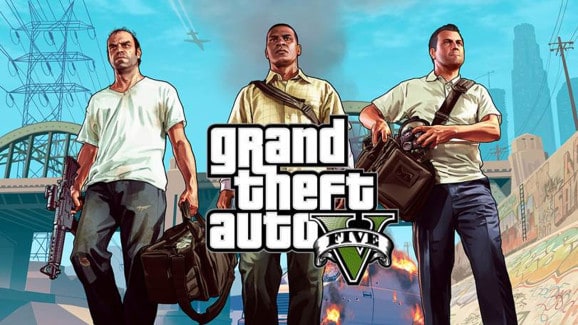 There could be some surprise that Grand Theft Auto V has become the most profitable entertainment product of all time, but when you look at the numbers it's not that hard to imagine really. Aside from what the game is about it's just addictive enough that people continue playing it long after it's been released. The game actually started making a profit the week after its release, which isn't entirely unheard of but is still fairly unusual. No movie or other game has been able to top it's numbers since it was released in 2013 and to this date no one seems to think it's going to happen anytime soon. The game simply has the kind of advantage that other forms of entertainment don't always provide.
For instance, and this is true with many video games, it has the ability to allow the player to interact with the environment and change things up a bit. They won't necessarily change how the story goes, but they have a lot more freedom in the game than any other form of entertainment. Plus their numbers are boosted by the mere fact that players can make microtransactions within the game, meaning that they can purchase things in the game as they're moving along. This seems like an insidious way to make more money on the part of the game developers, but it's obviously legal and above board or it would have been stopped some time ago. This also allows the player to continue the game after making said transactions rather than top the game, make the purchases, and then go back to the game after everything is done.
Video games have certainly come a long way as the cliched saying goes. GTA V follows the same kind of main theme as the games that came before it, but now the online portion is even better and the gameplay has been changed just enough to be more efficient and more enjoyable. In truth it's a game that a person really has to get into or it doesn't make a whole lot of sense. That's kind of the point with some players however, they enjoy the randomness of it and the idea that they can do just about anything. If a person is into orderly games that follow logic and reason then this isn't for them. To date it's already made over $6 billion from sales and the transactions that occur in the game, meaning it's easily the most purchased form of entertainment out there. If you compare it to movies and other media it's not exactly fair as they're designed differently and aren't meant to offer the same experience. But just for sheer entertainment value GTA V is on top of the heap right now, and might stay there fore the foreseeable future unless something comes along to knock it off that perch.
Right now it doesn't seem like anything but another GTA game or a movie that's so phenomenally well done could possibly knock the financial giant off the mountain, but then again there's always that one small chance that an unknown could come along and surprise everyone.