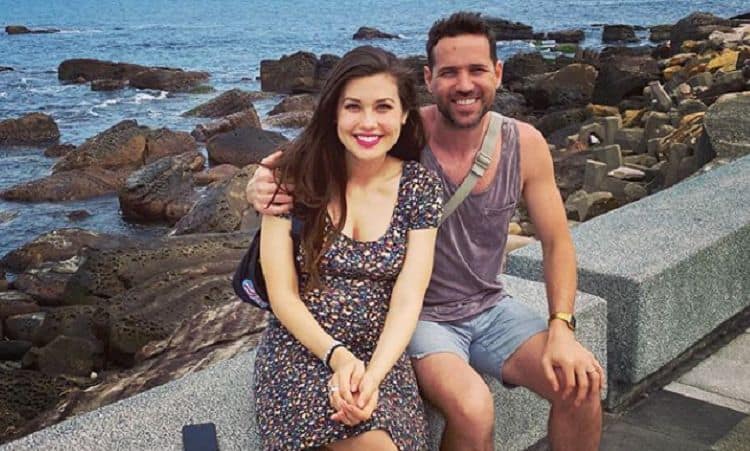 If you've ever been single during your adult life, you know that true love isn't easy to come by. After two failed attempts on reality TV, former Bachelorette, Britt Nilsson, knows this all too well. Although she became a fan favorite, things never seemed to work out for her on the romance department. However, even though her time on The Bachelor and The Bachelorette didn't lead her to her soul mate, she has since found the person she wants to settle down with. Now happily married and expecting her first child, Britt is proof that when one door closes, another one opens. Continue reading for 10 things you didn't know about Britt Nilsson from The Bachelor.
1. She Wanted To Be A Model
Britt was born and raised in Michigan and lived there until she went away to college. She attended Azusa Pacific University in Azusa, California. After college, her initial plan was to becoming a model. However, when that didn't work out, she started waitressing.
2. She Met Her Husband On A Blind Date
The idea of going on a blind date is enough to give some people a panic attack. Dating is always awkward enough when you know the person you're meeting up with, but throwing in the element of a complete stranger makes things even more complicated. However, it looks like real connections can be formed during blind dates. Britt met her husband, Jeremy, on a blind date that was set up by a mutual friend.
3. She Doesn't Like Cheese
Lots of people would agree that adding cheese to almost any dish makes it 10 times better. However, Britt isn't one of those people. She doesn't like cheese at all. In an interview, she said, "I just love things that are spicy or crunchy and cheese is so mellow and soft, but I feel like I lose a bit of my humanity because I'm not in the cheese lovers club."
4. She Had Spinal Meningitis
Britt is really grateful for her health, especially because she hasn't always had it. She was born with a condition called spinal meningitis which causes inflammation of the brain and spinal cord. She underwent surgery when she was a baby and there was a 50% chance that she would be paralyzed. Fortunately, she made it through the surgery and was able to make a complete recovery.
5. She's Struggled With Eating Disorders
Since her time on reality TV, Britt has been very open about the fact that she battled with eating disorders. When she was young, she struggled with binge eating disorder which eventually led to bulimia during her college years. She told People, "The years after college were really dark years. I was binging all day, throwing up. I was hiding it because I was so ashamed – I was just mortified with myself." She adds, "I would spend my days eating food in secret, throwing up in garbage bags in my car, throwing up in dumpsters, throwing up behind bushes, in the shower."
6. She Loves To Inspire Others
After all the things she's been though, Britt is all about positivity and inspiration. She may even have a career in public speaking in her future. Britt loves speaking to people and hopes that she becomes known for spreading encouraging messages to help others get through difficult times.
7. She's Suffered From Addiction
Addiction is a lifelong struggle, and it's one that Britt continues to fight. She has dealt with alcohol and drug addiction throughout her life and now hopes that by sharing her story, she can help others. She says, "I'm an alcoholic..That's just something that I've had to navigate throughout my entire life. Alcohol has been part of my life off and on, but whenever it is a part of my life I try to control it and I can't…I also was addicted to drugs in college – I used to be addicted to cocaine".
8. She Enjoys Creating Content
Britt is truly a content creator at heart. She loves sharing pictures, photos, and stories. Britt has a large following on Instagram that is made up of nearly 250,000 people. She also has a YouTube channel that has over 8,000 subscribers. Her videos have reached over 600,000 total views.
9. She Has Strong Faith In God
Although Britt's relationship with God has had its up and downs, it's still very important to her. Britt has had to lean heavily on her faith at different points in her life. No matter how bad things got for her, it was always her faith that helped her get back on the right track.
10. She Taught A Workshop In Taiwan
Britt is passionate about sharing information with others. In February of 2020, She and Jeremy traveled to Taiwan to teach a four day workshop to 250 people in the area. She didn't go into detail about what the workshop was about. However, it's clear that the trip was very important to her.
Tell us what's wrong with this post? How could we improve it? :)
Let us improve this post!