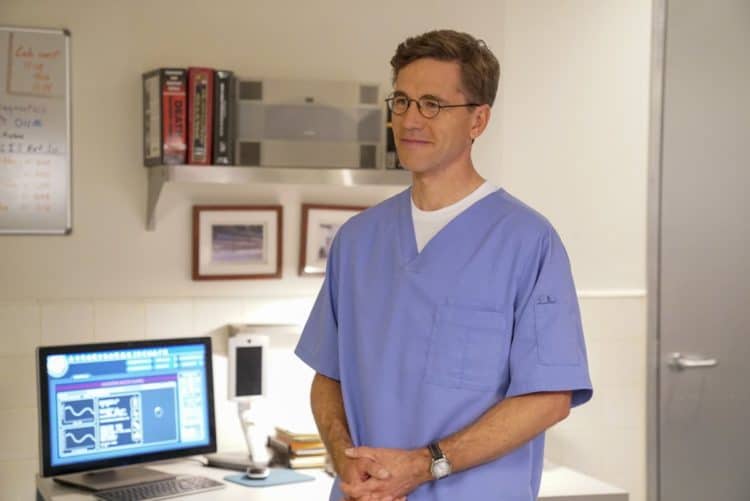 Brian Dietzen is one of the secretive celebrities. Despite being in one of the biggest shows, he still keeps most of the things about his life a secret. Due to his habit of keeping a low profile, only a few people know much about him. Even when the media tries to get to know him more through interviews, he gives little information about himself. The secret life of the actor makes many of the fans wonder who Brian Dietzen is. Most of the fans might know of him as an actor, but there is a long story behind his private life. Check out these facts about Brian.
1. He got into acting after his performance in second-grade
Brian's acting career started when he was in his second grade during the Christmas celebrations when he performed in a play. He was so happy with the performance that he developed a passion for acting. As he went ahead with his high school education, Brian joined several productions. He also participated in drama competitions while in high school. To add to the acting skills that he had by then, he went to college to study acting.
2. He could not sing and dance at first
Brian says that in his career, he was involved in all stage work except singing and dancing. It was during one of the auditions that he was asked to sing and dance. Since he was not sure how to go about, he just faked his way through the audition. It was to his surprise that the producers liked it, and he was cast as the best friend to Justin Guarini. After singing and dancing successfully in the movie, he became good at both arts.
3. He is also a scriptwriter
As an extension to acting, Brian is a scriptwriter. He says in an interview with TC mega that writing a script is a way of expressing your creativity in the paper. He loved reading scripts and wanted to have his own, hence started working with his friends, creating the scripts. When they finally decided to come up with their script, they got congratulatory messages from many people who found it excellent.
4. He is a fan of video games
According to Soap Hub, Brian is a fan of video games which he plays when free. He is motivated to link the games he played with his acting career by voicing a character in one of the games. He posted in his twitter account that he is in one of the video games. The game is a product of "NCIS," and many people are getting to love it.
5. He is married
Brian is married to Kelly, a midwife, since 2004. The two met in one of the parties back in 2000 and developed feelings for each other. They later went out on a date shortly after and started planning for their future. Things went well in their relationship, and they finally got married. The two have two children: a son and a daughter. Brian considers marrying his wife to be the best thing that ever happened to him.
6. He was to only appear in one episode of "NCIS."
When Brian appeared in the first episode of "NCIS" as Dr. Jimmy, it was to be his only appearance in the series. Brian's role in that first episode impressed the producers, and they wanted to see him more in the series. The producers kept including Brian in the cast of several episodes in the series, and they finally promoted him to a regular cast member of the series in 2012 when the show was in its tenth season.
7. His worst moment was after his 21st birthday
Brian explains his worst moment as a day before his 21st birthday when his friends started buying him drinks. He was used to the soft drinks but had to appreciate what his friends had done for him. During the birthday, he enjoyed the beer together with his friend. The party was lively that he could not control the volume of drinks going down his throat. The drinking went on up to around 3 am. When it was over, he was very drunk, yet he had rehearsals the following day. Time for the rehearsals came, and he had such a bad hangover that he could not eat anything. He was tired during the rehearsals, which his drinking buddies realized and laughed at him.
8. He once got a shoulder injury
When a star gets a health issue, it is the fans who sometimes worry even more than the patient. According to Fabiosa, Brian, once in the line of duty, got a dislocation in his shoulder. After the fracture of his shoulder bones, he went to the hospital and underwent shoulder surgery. While in hospital, many of the fans wished him a quick recovery. Worry started when he was bedridden while the operation was ongoing. The fans later got to the point of relief when he posted in his Twitter account that he was okay after the surgery.
9. He is optimistic in real life just like in his role as Dr. Jimmy
Since we see him optimistic in the series where he acts as Dr. Jimmy, he says that the same personality extends to his real life. He likes playing the part since it affords him experiences that he can see himself doing in reality. According to Brian, being optimistic is one thing one must have in acting. He says that you get to a show, not knowing how long it will last, but being positive will yield a positive outcome.
10. His Net Worth is $2 million
Being in the cast of "NCIS" for long has been an income-generating opportunity for Brian. His most successful role is his role as Dr. Jimmy. Brian is not only in "NCIS" but also in other shows and films. He also takes part in the product advertisement for companies. Through all these, Brian's wealth is worth $2 million hence owns a very classy house and drives a luxurious car.
Tell us what's wrong with this post? How could we improve it? :)
Let us improve this post!