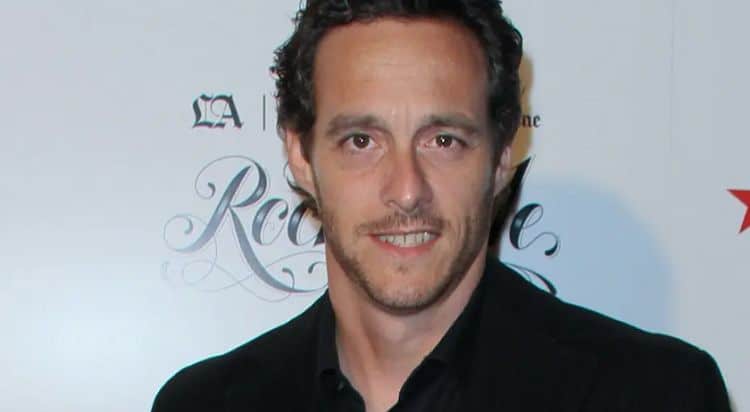 When your last name is Wayne, you probably get asked all the time if you're related to Bruce. Maybe you know him as Batman? We are sure Brendan Wayne has heard it all a time or two. While he might not be a descendant of Batman, he is a superhero's grandson. Yes, he is related to John Wayne. Yes, that John Wayne. And, yes, he's also in the Hollywood life himself. He's been working hard as the main stunt double for the famous Din Djarin in "The Mandalorian," and he's making quite the name for himself.
1. He Doesn't Mind Talking About His Grandfather
It might be easy to assume he grows tired of having people ask about his grandfather, but he's not exactly ashamed of this famous grandfather. He's one of the greatest actors of all time, and he's happy to talk about him anytime you want to ask.
2. He's in His 40s
It might be difficult to believe, but it's true. He was born in 1972, which makes him 48 as of 2020. He will celebrate his 49th birthday on February 8, 2021. He might not look near his age, but we suppose that's something that runs in his family.
3. He Has a Big Family
Another fun fact about this man is that he has a huge family. He is one of eight kids born to his parents. His parents wanted a large family, and they certainly got one. We aren't entirely sure where he falls in line, but he's definitely going to have some crazy and chaotic stories of his childhood that we would love to hear.
4. He Says His Granddaddy Was Not Like His Movie Image
Brendan Wayne was only seven when cancer took his grandfather's life, but he remembers a little of his granddaddy, as he called him. He remembers him always in shorts, never wearing a shirt, and always on a boat. He loved to boat, and that's where he was all the time. Can we mention we love this memory?
5. His Mother Was Fierce About His Acting
The moment he told his parents he would become an actor, his mother told him he better be good. "If you're gonna do it, you better know everything because they're gonna expect you to, because you're the Duke's grandson," and she's probably very right about that. He's a legend, and it seems the world might expect his grandson to follow carefully in his footsteps.
6. He's Classically Trained
We get the feeling his mother wasn't joking when she told her son he needed to be the best of the best. He became classically trained in things like fencing, projecting his voice so he could act in the theater. He also became trained in acting and dancing, though these are not surprising things to train for when you're going to become an actor.
7. He Enjoys Doing His Own Stunts
Not too many actors are able to do this, and it's something that sets him apart from the crowd. He is a man who can act and a man who can perform his own stunts, and that's a big deal. There's a cost factor involved. The crew doesn't need to hire another stunt man, there are fewer interviews, and so much more. It makes him very marketable as an actor.
8. He's a Dad
One of the things that we love the most about this man is that he has four girls and is happily married. My husband and I have four kids, though only three are girls, so I do feel like I have a good sense of what his life is like at home. It's always loud, it's always fun, there's always something giggling, and it's always going to make you smile.
9. He Knows What Makes Him Marketable
While we think that being an actor who can do his own stunts is about as marketable as it gets, he's a man who knows that being John Wayne's grandson is what makes him marketable. He loves that it works for him, and he's not afraid to use it. But, he's also someone who is worth it once people give him that chance. We are firm believers that nepotism is okay if you are actually good at what you're trying to do with it.
10. He's Funny
If you think that he's a serious guy, you'd be right about certain aspects of his life. But, you'd be wrong about him as a whole. He's funny. He's got jokes. He likes to occasionally shock reporters and other people by telling them that he dislikes talking about his grandfather so much because they weren't on good terms, or calls him names, or tells them he's nothing like they think. When they're appropriately horrified, he likes to remind them he's only joking.