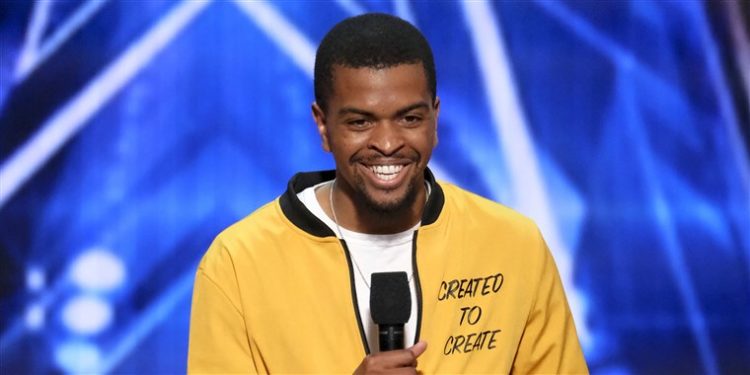 Each season, America's Got Talent welcomes dozens of hopeful contestants hoping to entertain their way to a huge cash prize and a show in Las Vegas. While who sing and/or dance seem to have an advantage, spoken word poet, Brandon Leake, has shown the world that there's room for other people too. Brandon, the show's most recent winner, left everyone in awe with his incredible poetry. Not only was Brandon able to be entertaining, but he also shared poems that reflected his personal experiences and emotional side. There were probably a lot of people who doubted that a poet could win, but Brandon is the real deal. Keep reading for 10 things you didn't know about America's Got Talent season 15 winner, Brandon Leake.
1. He's A California Native
Brandon was born and raised in Stockton, CA to a single mother. He came from humble beginnings and things weren't always easy for him growing up. He had a younger sister who passed away when she was just eight months old. Despite not always having things come easy for him, Brandon is very proud of where and how he grew up.
2. His Faith Is Very Important To Him
Brandon is a very religious person and his faith in God has helped guide him in every area of his life. During his time competing on AGT, he relied heavily on his faith to help move him through the competition. His faith also allows him to maintain a positive and joyous attitude.
3. He's Auditioned For AGT In The Past
Performing on America's Got Talent has been a dream of Brandon's for a long time. He first auditioned back in 2017, but didn't actually make it on the show. Instead of giving up, he decided to give it another try. During a performance in season 15, judge Howie Mandel said, "I'm glad we said no because now more than ever you are more important and better than you will ever be…"
4. He's On Patreon
There's no doubt that being on America's Got Talent has helped Brandon grow his fan base. His new fans will be pleased to know that he has an account on Patreon that allows subscribers to pay to gain access to exclusive content. Subscriptions start at just $5 per month.
5. He Wasn't Scared Until His Final Performance
Just the thought of performing on a big stage is intimidating to most people, but Brandon says that he didn't feel any nerves until his very last performance on the show. He said, "I was scared at no other point besides this last one…knowing that this last poem was nothing but love and joy, I was, 'Man, could I handle a critique from the world about my love of my daughter?' I said, 'No matter. This is her gift. It doesn't matter what anybody else says. I'm going to make sure she gets this gift.'"
6. He Majored In Psychology
Most people would probably assume that Brandon was an English major, but he's full of surprises. Brandon attended Simpson University where he earned a bachelor's degree in psychology in 2014. While poetry and psychology may seem worlds apart, Brandon is able to tap into his understanding of emotions to help strengthen his work as an artist.
7. He's A YouTuber
As a talented and creative person, Brandon has been working hard to put himself out there and get noticed for his craft. He started a YouTube channel in 2013 where he uploads performances, vlogs, and other content. Currently, his channel has more than 143,000 views.
8. He Plans To Open A Grocery Store With His AGT Prize Money
Not only does winning AGT come with lots of exposure, it also comes with a $1 million cash prize. Even though he's still fresh off of his win, Brandon already knows what he wants to do with the money. One of the things he wants to do with his newfound riches is open a grocery store in his community. But the list doesn't stop there, he also wants to pay off his student loan debt and put some money towards his mortgage.
9. He Was A Talented Basketball Player
Brandon grew up playing sports. After a successful high school basketball career, he went on to be a member of the basketball team at Simpson University. However, it appears that he only played basketball at Simpson during his freshman year and focused on writing throughout the rest of his college career.
10. He's A Teacher
Working with the youth has been one of Brandon's top priorities since graduating from college. He is currently a high school English teacher as well as an academic advisor at Delta College. Although Brandon really loves his job(s), his ultimate goal has always been to make a living performing his poetry.
Tell us what's wrong with this post? How could we improve it? :)
Let us improve this post!