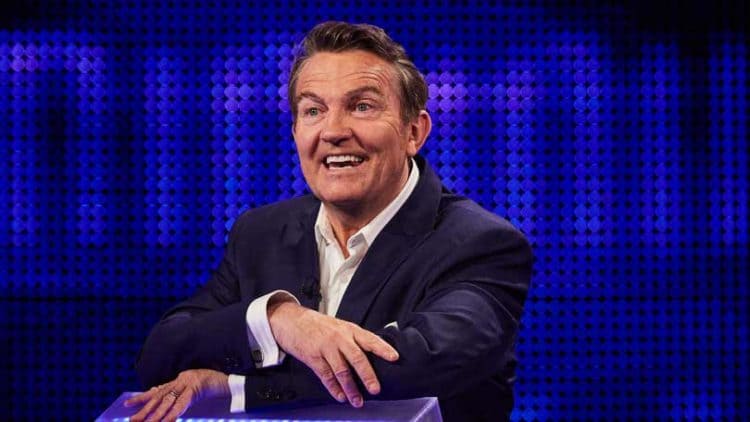 Bradley Walsh is a comedian, actor, singer, and television presenter. He was born in Hertfordshire, England, on June 4, 1960. Walsh began his professional career in 1988, and he is currently best known for presenting the UK game show 'The Chase' and for his role in 'Doctor Who'. Despite having a long career in entertainment and being a well-known personality, there are many things that people do not know about him. Here are 10 things that you probably didn't know about Bradley Walsh.
1. He Showed Talent as a Comedian in His Teens
Walsh's secondary school teacher, Mr. Carr, believes that Walsh was also destined for a career in entertainment as he showed comedic talent as a teen. Carr has said that Walsh was a mischievous student who already showed signs of being a comedy genius at the age of just 15.
2. He Was a Pontin's Blue Coat
One of Walsh's first jobs as an entertainer was as a blue coat for Pontins holiday parks. This involved him keeping the holidaymakers, especially the children, entertained during their vacation on the parks. However, this was not the only job he had before he was famous. He also worked as a baker's boy, a sheet metal engineer, and a metal engineer.
3. He is Married with Two Children
Bradley Walsh is a happily married man and a father of two children. He has been married to ex-dancer Donna Derby since 1997. Their son, Barney, was born in 1997. Walsh and his son appeared on a travel series together called 'Bradley Walsh & Son: Breaking Dad'. He also has a daughter called Hayley from a previous relationship.
4. Walsh Shot to Fame in Coronation Street
Walsh had worked as an actor and comedian for many years before he shot to fame. It was landing a role in the UK's longest-running soap, Coronation Street, that gave him the big break he needed. He played Danny Baldwin in the soap, and this turned him into a household name overnight. He first appeared in Coronation Street in 2004, and he played Danny Baldwin until the character and his family were written out of the soap in 2006. He has not ruled out a return to the soap if they wanted his character to return, although he says acting in a soap is a big commitment and would leave him little time to do anything else in his career.
5. He Has a Failed Game Show
One of the things for which Bradley Walsh is most famous is presenting game shows. These include 'The Chase', 'Cash Trapped', The Odd One In', and 'The Wheel of Fortune'. Most of his game shows have been very successful. However, he has presented one game show that was a flop. This was a game show called 'Snakes and Ladders', but it was canceled before it could even take off.
6. He Was a Professional Footballer
Before becoming an entertainer, Bradley Walsh was a professional footballer, says BT. In 1978, he was signed by Brentford and was a regular in their reserves Next, he played for Dunstable, scoring 15 goals over 25 games. Walsh also played for Barnet and Boreham Wood. Sadly, his football career was cut short due to an ankle injury.
7. Walsh Has Never Owned a Credit Card
Although Bradley Walsh is now relatively wealthy due to his successful career as an entertainer, he comes from a working-class background. This has made him very sensible with his money. He is so careful that he has never had a credit card. He does not believe in spending more money than you have, and he thinks that owning credit cards is very risky.
8. He Has Had a Best-Selling Album
According to Smooth Radio, Bradley Walsh released his debut album 'Chasing Dreams' in 2016. The album consists of covers of jazz classics, although the title track is a song that he wrote himself. It sold more than 100,000 copies, making it the biggest-selling debut album by a British artist that year. The album was produced by Sony Music and peaked at number 10 on the UK charts. It became a gold-certified album.
9. He Has Appeared in Many Pantomimes
Walsh is well-known for his television work, but he has also appeared in stage productions. These have mainly involved him having roles in pantomimes, which are popular theater production in the UK that are usually performed around Christmas time. His first pantomime was a 1988 production of 'Aladdin' at Theater Royal Norwich in which he played Wishee Washee. He resumed this role in 1991 at Liverpool Empire Theater and then again in 2007 and 2008. In total, he has appeared in 21 pantomimes. His most recent pantomime role was playing Smee in the 2017 production of 'Peter Pan- The World's Biggest Pantomime'. The pantomime took place at both Barclaycard Arena in Birmingham and then SSE Arena in Wembley.
10. He Has Won One Award for His Acting
Bradley Walsh is one of the most popular entertainers in the UK. Therefore, it is hardly surprising that he has won an award. It is only surprising that he has not won more awards throughout his career. Although he has been nominated for nine awards during his career, he has only won one. In 21006, he won the British Soap Award for the Best Dramatic Performance for his role as Danny Baldwin in Coronation Street. In the same year, he had been nominated for British Soap Awards for Best Storyline and Best Actor. However, the game show 'The Chase' that he presents has won multiple awards. In 2013, it won the Broadcast Award for Best Daytime Programme. It also won the National Television Award for Best Daytime Programme in 2016 and 2017. The Chase then won the Best Quiz Show category at the National Television Awards in 2019.
Tell us what's wrong with this post? How could we improve it? :)
Let us improve this post!