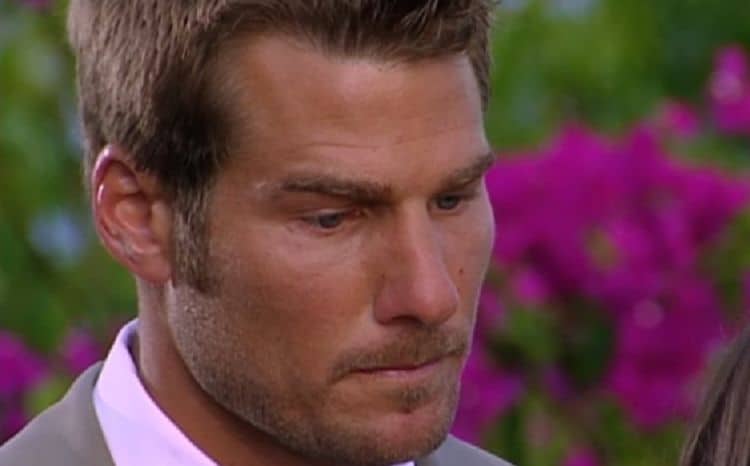 We all remember Brad Womack. Maybe not by name unless you are the most diehard of Bachelor/Bachelorette fans, but you absolutely remember his face. He didn't have the best of luck when he was looking for love on national television – we know that shocks you. He tried twice. He failed twice, and now fans are wondering what exactly happened to the man who seemed to be a fan favorite at the time of his appearance. We thought we might take this time to get to know him a bit.
1. He's a 70s Baby
His name isn't Brad, either. His given name is Stephen Bradley Womack, but he likes to go by a variation of his middle name. He was born on November 10, 1972, which means he will celebrate his 48th birthday in 2020.
2. He's a Twin
One thing that fans might remember about this guy is that he has a twin. He owns a bar, he went to Texas State University-San Marcos, and he has a twin brother. The world was pretty happy when they realized there were basically two Brad's, but he still didn't find the love he was looking for.
3. He's Coming Back to TV
It seems the Bachelor franchise is going to come back to us with some updates and some appearances from past people, and he might be one of them. They hint that he might be ready to drop a bombshell on everyone, and we all wonder if he has found the love of his life? We don't know, but he will be back at some point in the near future to tell us.
4. He's the Guy Who Chose No One
It was the 'most dramatic season finale ever,' according to Chris Harrison, and he was not wrong at the time. This man had 25 women to choose from, and he didn't pick one of them. He couldn't even pick one without an engagement ring and the promise of dating to get to know her. He simply said no thanks to all of them and moved on.
5. He Went Through Tough Times
When he left two women standing at the altar without a ring and without any hope of a future with him during his season on the show, he had a tough time. He was not a well-liked man anywhere in America. He received emails to his personal email address telling him how awful he is, he received threats, and he was not a good person after that. He needed therapy to help him get through the aftermath of all that happened in his life.
6. He Tried to Redeem Himself
He's a man who tried hard to redeem himself by allowing himself to go back to the show and find another woman to marry. He picked fan-favorite – still to this day – single mom Emily Maynard, and he asked her to marry him. The world fell back in love with him, decided he wasn't a bad guy, and that was that. But, then it leaked that he tried to end their engagement when the show was done filming and they were in hiding while the new episodes aired. It did not go well for anyone.
7. He's Friendly with his Ex-Fiancee
Emily Maynard told the press that when she got married to her husband a few years back, Brad Womack sent her a very sweet text message to congratulate her and tell her that he wishes her well and that he supports her and was happy for her. She thought it was very sweet, and she appreciated the sentiment. It sounds to us that they might not be friends, but that they have no problem being friendly.
8. He Does Not Use Social Media
His bars use social media, but he does not. He only shows up on the social media pages of other people when they post photos, but that's it. There's nothing that he feels is so important in his life that he needs to share it with millions of people anymore. We get that.
9. His Bars Do Well
Since his first time on television, he's really expanded his businesses. He and his brother and their friend own several bars across the country. They have locations in his native Austin, in Nashville, and in Houston. He's doing quite well in the business world, and he is not upset about that.
10. He Prefers His Privacy
After spending some time in the public eye so many years ago, he started living a much more private life. We imagine making the entire world mad at you not just once, but twice, is a big deal. It might not be the best thing or the best way to live, and that's something that really does make you want to live your life on your own terms. We get it, and we don't blame him.