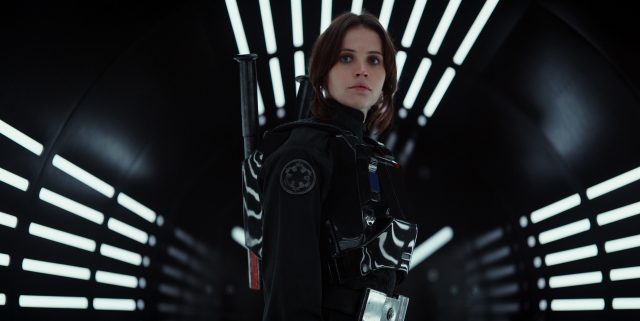 In an interesting bit of news, it's being reported that Tony Gilroy, the writer of the first four movies in the Jason Bourne franchise and the director of The Bourne Legacy, is supervising the editing for Rogue One: A Star Wars Story, the upcoming anthology film in the Star Wars universe. It was reported not too long ago that Gilroy was heavily involved in reshoots for Gareth Edwards' follow-up to 2014's Godzilla (the film that got him the job for Rogue One), but that was never confirmed to be as extensive as speculated.
Gilroy is an uncredited writer on Rogue One, and the relationship between Edwards and Gilroy is said by The Hollywood Reporter to be very collaborative. Their source mentions that "there are not two separate editing rooms; they are all in there with their ideas."
As long as this is a case of actual improvement rather than simple studio interference, I can only see Gilroy's addition as a good thing. I truly hope that we don't get taken away from Gareth Edwards' original vision too drastically, but Tony Gilroy is a skilled writer who, under the right circumstances, can bring a lot to the table. We won't have too long to wait before finding out, though, because Rogue One: A Star Wars Story opens in theaters on December 16, 2016.
What do you think about these reports from the Rogue One offices? Do you think it's no big deal, or are there problems on the horizon? Let us know your thoughts in the comments down below!
[Photo Credit: Lucasfilm]
Tell us what's wrong with this post? How could we improve it? :)
Let us improve this post!