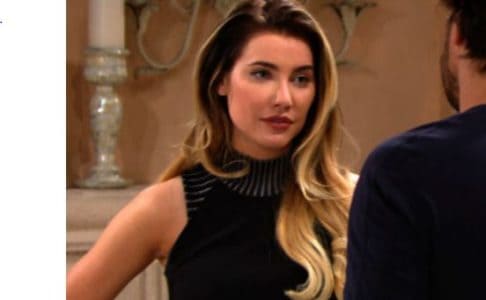 The Bold and the Beautiful spoilers warn us that things are not going to change much for Wyatt and Katie, but that the will open up to her about his family issues. She's a little bit aware of them seeing as how she was married to his father for many years, but she's not entirely certain where he is coming from and what he means when he is opening up to her. She knows that his father is a jerk who cheats. She knows that his mother is crazy.
She knows that he was married to Steffy because he was crazy in love with her for a long time, but we also know that things aren't going to change there when she realizes he might still be in love with her. He was, and his mother kidnapped and held Liam hostage so that Wyatt could have a chance to be married to Steffy. That didn't work out, she's married to Liam again, and that's not working out.
Katie is going to learn more than she ever knew, what's going on his life and his family, and she's probably going to want to talk to her sister about it. But she can't talk to her sister right now, because she's not aware that Katie is sleeping with her stepson. So she won't, but she probably doesn't want her sister's marriage to work, anyway. We don't know, but we know things are a little hectic in this household — and it won't change.