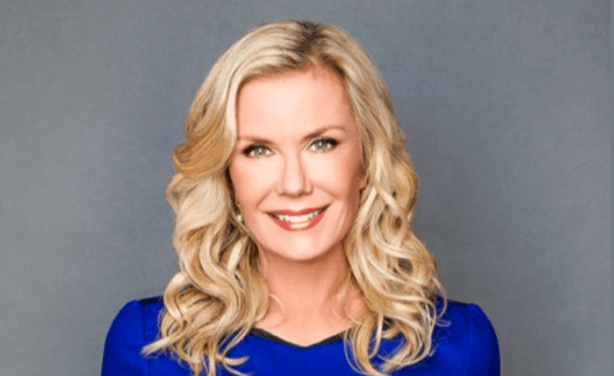 The Bold and the Beautiful fans are always curious to know more about their favorite actors. Who makes what? Who is married to whom? What is going on with all these actors and actresses that is not really public knowledge? Who is getting divorced, or having a baby, and what might happen later in the season as things are unfolding for some people and not for others? There is so much to consider when it comes to your favorite stars, and we love them just as much as you do. But what happens when you find a soap star who is just amazing, and you want to know how much they make? You come here, that's what you do.
Highest Paid Stars
We would assume that the people who make the highest income on this show include Katherine Kelly Lang and Eric McCook, since they are the ones who have been around the longest. They are the stars who have been on the show for the longest period of time, and they are the ones who the staff wants to spend the most money paying. They get the biggest paychecks because they have the most seniority around here. What do they make? Well, we don't know precisely what they make, but we do know that the highest paid actors in soaps have been on the show longer than 10 years. And since you do find a few on every show, we can assume they make on the high end of what daytime soap stars make.
For them, it might be more than $5,000 per episode, as that is the typical high-end per episode income for those who are on the show for that amount of time. Not everyone makes this, of course, when they hit the decade mark. However, these two have been on the show since day one, and they never fail to bring the heat and the drama to the screen, so they are probably handsomely paid for the work that they do. We would assume they both make more than $5,000 per episode because of that amount of time, but that's just the rumored minimum for them.
Mid-Grade Paychecks
The next highest-paid actors on the show are those who have been around anywhere from five to 10 years. Those actors make anywhere from $2,000 to $3,000 per episode on average. Some will make more than others if they have a bigger role or they are the kind of actor who has a bigger name than someone else who has been on the show. For example, someone who came from another show making a lot of money because they were there for decades will probably make more than someone else who has been on the show longer but doesn't have as much soap experience in general. It's all relative, and it's all in the amount of money people make when they work hard. It might not sound like a lot of money, but it can add up when you are on the air every single day of the year with the exception of holidays and weekends.
New Stars
If you see someone on a show who has not been on a soap before, you can assume they make anywhere from $1,000 to $1,500 per show. They aren't being paid too much because they aren't doing the same amount of work. They don't have the same name, either. But, again, that is not always true of those who have been around for a long time and have merely moved over to this show, or come back from a long hiatus. It's dependent on who the actor is, what they are bringing to the table, and how much they have to work with in general.
And then there is the person who shows up to sling a drink at a bar here and there, or to do a modeling job in LA, or to be a person of interest who is only around here and there a few times a month, even if it is for years at a time. That person makes around $500 per episode, which is not a bad gig if you can get it on a part-time basis for your own income levels.