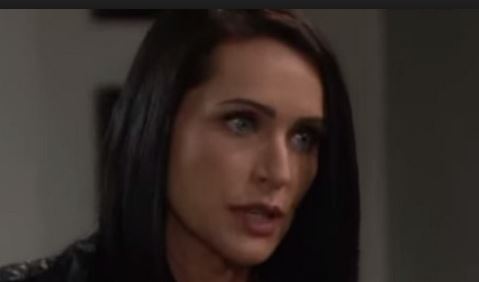 The Bold and the Beautiful fans aren't sure what might happen with Quinn, but she's not going to like how much attention Eric is getting from Sheila. She knows his ex wants him back, and she also knows her husband is no longer interested in her since she had an emotional affair with his son. And his son is not interested in her, either, because he wants back in his father's good graces. That's a problem for everyone, and we want to know how people plan on making this right.
There seems to be nothing that Quinn can do to make things right, and both the men she's been interested in for so long are no longer interested in her. She's got a lot on her mind right now, and we have a feeling that she's not going to find it very easy for herself to move on from this. She's alienated herself from a lot.
And Eric isn't going to forgive her. He kind of hates her right now, and we can't blame him. She's royally messed up their marriage and their life, and we don't think she can do anything about that in the near future. Will this marriage end? We think it might. And there is nothing anyone can do. Will Quinn break down now that even Ridge isn't talking to her? There's a chance that they might not make it through this, which is why they have to do their best to focus on what's good for them individually.