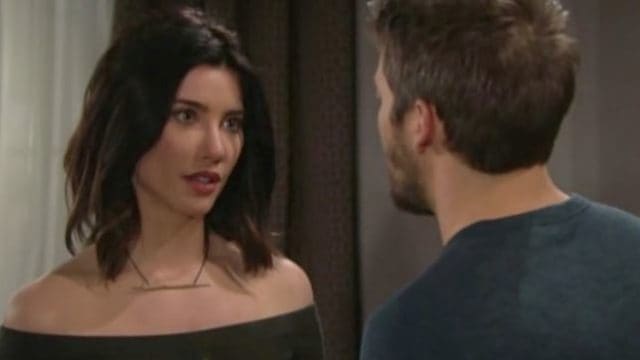 The Bold and the Beautiful fans will see Steffy suffer a breakdown. She's in a very unhappy place in her life right now, and she's not going to like what happens to her. She thought everything might be turning around for her, but it turns out it might not be turning around at all. She might not be getting what she wants out of life after all. She's in a place where she cannot sit back and allow things to keep happening to her like this.
And she's going to choose her father with whom to have her breakdown. She's upset. She's unhappy. She's not in her good state of mind right now. She's going to lose it. He's going to be there for her. And things are not going to go well after his. He will be furious seeing his daughter like this. He won't be happy at all, and he will undoubtedly take his frustrations home to his wife.
Who is supporting her own daughter in the same cause. We think it's very strange that Brooke is supporting her daughter while she's trying to steal the husband of her pregnant stepsister. But, then again, Brooke decided to have an affair with her own sister's husband when they were still married — and then she married him, divorced, him, and went back to her own ex. She's not exactly a great example of a good person, so maybe we aren't all that surprised by any of this after all.