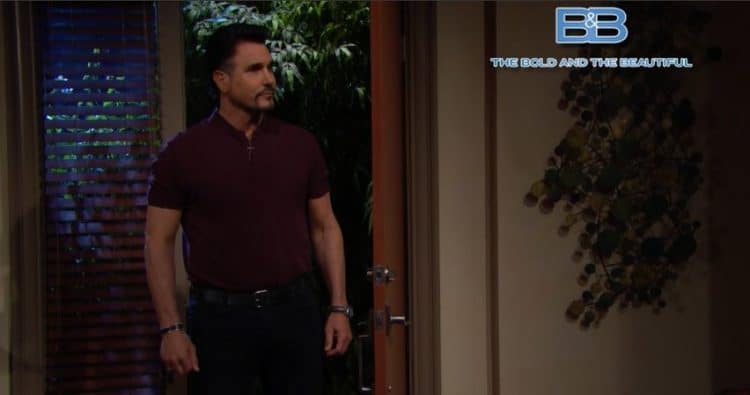 The Bold and the Beautiful fans were not surprised when Wyatt decided he had some invaluable advice to offer his brother when Liam asked him to be his best man in his wedding. Wyatt's been around long enough to know that Liam doesn't make the best decisions, he's not always sure what he wants, and he's got to get things handled in his own mind before he can commit to raising kids and being a husband. We know that fans are so excited to see him back with Hope and their future working out for the best the way she so desperately wants it to end, but we know that there is no way that they are going to make it. He can't do it. He cannot be with her when we all know his real heart is with Steffy. He is incapable of making his own life decisions, and his brother is aware of this.
We also saw the moment when Steffy asked Taylor to be her date to Hope and Liam's wedding. Taylor hasn't been around in a minute, and fans are certainly excited to see her again. And this is going to be interesting, because who wants to see Ridge's ex-wife and baby mama at the wedding with her daughter to watch her former son-in-law and granddaughter's father marry another woman? It's all very interesting to us, and we predict that this is not going to go well for anyone in the meantime. There is a lot that might work out for her, but asking her mother to be her date to this wedding might not be one of those things that works out for her in the eyes of Brooke. She might have something to say about that life decision.
What's Happening on The Bold and the Beautiful
Thank you for all of the love #BoldandBeautiful fans! There were too many sweet tweets for just one video, so we want to recognize even more of our wonderful fans. Share your love for B&B on social media and tag us! We love to hear from all of you. ❤️ pic.twitter.com/fAQBUBHdQy

— Bold & The Beautiful (@BandB_CBS) August 15, 2018
We love when the show takes the time to read fan tweets. That connection to the fans that they throw at us so often is one of our favorites. It seems like these are people who really do care for their fans and what their fans have to offer, and we love that they are so connected and so on fire with all they have to offer us as fans. It's beautiful, and we are not even going to sit back and wonder what else they might offer us as the days go on. We want to see more of this every week, and we think you should chime in if you agree with the additional time spent with our favorite characters.
What's Next on the Bold and the Beautiful
TODAY: Wyatt demands that Liam take a good hard look within after Liam asks Wyatt to be his Best Man. #BoldandBeautiful pic.twitter.com/64sSVh9woL

— Bold & The Beautiful (@BandB_CBS) August 16, 2018
Friday is going to be a wonderful day on one of our favorite shows, and this is something we can't stand otherwise. We know that there is very little that can go right for anyone, and we can start with Brooke. She's not sure that she's going to allow either Steffy or Taylor to go to her daughter's wedding. She doesn't think either of them should be there even if her daughter and Liam agreed to invite Steffy. You see, Brooke is afraid that Steffy has the power to stop and ruin this wedding for her daughter. And we would like to pause there for a quick second — the fact that she feels that Liam would not marry her daughter if Steffy stood up and asked him not to is something she really needs to think about.
Does she want her daughter marrying a man who might do that to her? Um, the correct answer is no. But in this world, it's less about what is right and more about who wins. And she wants Hope to win. Finally, we get to see that Brooke is going to meet with Taylor, and it's up to Steffy to let her father know this is all going down. He won't like it, of course, and this will not go well for anyone. But we think it's better for these two women to meet with one another now rather than wait and see one another at the wedding. It's better, and we all know it. But it should be amazing to see it happen.
Stay tuned for more The Bold and the Beautiful and be sure to check out TVOvermind daily for the latest The Bold and the Beautiful spoilers, news, and updates.