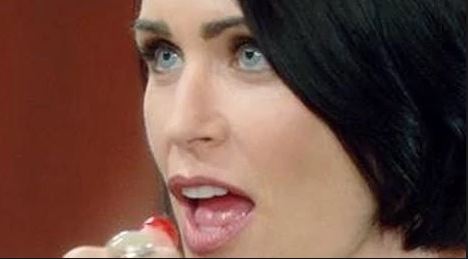 The Bold and the Beautiful fans are more than a little excited about the prospect of seeing the old Quinn come back, and we hear she is coming back. She's been far too long acting like a proper lady. She's staying out of trouble. She's not dealing with a lot of drama. She's not focusing on anything other than the fact that she's a good person who is making the right decisions in life. And she's downright boring as a result. We kind of miss the Quinn who pushed people off cliffs and kidnapped young men so that they couldn't marry the girl they love so her son could marry that girl instead.
Crazy Quinn was a lot more fun — probably because her antics didn't affect us other than to entertain us. But she's been far too calm for far too long, and she's finally heading back to her old ways; and for a good reason for once. Crazy Quinn is back now that Wyatt told mommy his daddy has not only disowned him but he has also threatened him after finding out about his relationship with Katie.
It's not like Quinn loves this relationship herself, but she's not about to allow Bill to hurt their son. Mama Bear is coming out, and she's fierce. And this is the most exciting thing we've seen from her in a while. We hope she takes it upon herself to take him down further than he's ever been down in life.