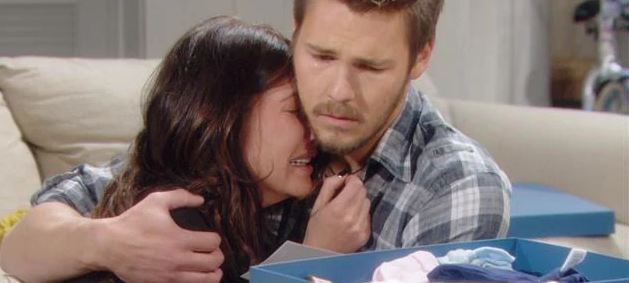 The Bold and the Beautiful fans have no idea what to expect now that Steffy is set to give birth to a little girl who is very premature. This baby's life is in danger, and it's all Bill's fault. She's in a horrible state, but we are happy to know that at least Liam is willing to be there for her and put his own life on hold as he awaits the birth of his daughter while also showing support for his ex-wife and her own health. This will make some other things a bit more complicated, however. He will, for example, realize that there is nothing he can to do make Hope happy at this moment in time. He will not find things are easy for him — and that's a problem. She will not like that Steffy is getting all the attention.
In fact, she might even think that Steffy did this to get the attention and have Liam there. She's in that kind of place right now, and it only goes to show what kind of person she's allowed herself to become. She's so unhappy with Liam for being there right now, but we also wonder if she will try to be there for him and make Steffy upset. If she's upset in this situation, we can see Liam asking her to leave and not come back because it upsets Steffy. He wants her to feel good and be happy, and that means that he will do anything and everything for her.
Hope is not being very reasonable at the moment, and it's obvious to everyone. We also have a feeling that her mother won't be very reasonable, either. Things will not work well for any of them, and that's a situation they cannot handle right now. Steffy needs Liam, and whatever Hope says to the contrary is rude and upsetting for everyone who is involved in this entire situation from the start.
Stay tuned for more The Bold and the Beautiful and be sure to check out TVOvermind daily for the latest The Bold and the Beautiful spoilers, news, and updates.