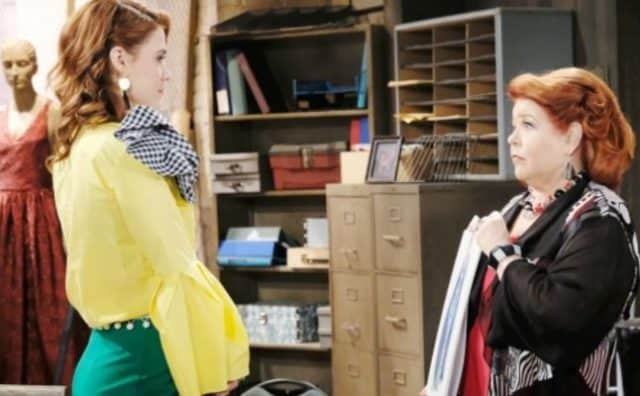 The Bold and the Beautiful spoilers for next week are good. We know that both RJ and Thomas are both in love with the two Spectra sisters, and they are bonding over their feelings for these two young ladies, and it's not all it seems. It turns out their families aren't exactly thrilled they are stepping outside their comfort zones to fraternize with the perceived enemy, and they are putting their relationships with their families at risk by continuing to see Sally and Coco, and neither of them cares. They've found one another in this, and that's all that matters. They seem happy, but we all think it will end poorly for all of them. We know Coco has no idea just how much she's being used, and Sally is a manipulative one.
It turns out Sally has no idea that her love interest, Thomas, has a baby. She's going to learn from Saul, and it's going to be something she simply doesn't believe. If he had a new baby with someone, he would have told her by now. I mean, it's only the right thing to do since you can't exactly hide a baby with anyone, right? Wrong; he's got a baby with Caroline and he's not sharing that information with Sally just yet. When Saul tells her this news, it's also going to come with the announcement that Thomas is a bit like Ridge in that he likes to see how many women he can get to fall in love with him before he becomes bored with them and moves on.
It really hit Sally when Shirley called her the flavor of the month, like an ice cream cone. She's not happy, and she's going to confront Thomas. This week we will see that Thomas decides he wants to be completely honest with Sally. He has real feelings for her, and he's convinced she is unlike anyone else he's ever met in his life. Will this really work out for him, or will he find it's too late for him now that he's made the decision not to share the truth from the start?
Save