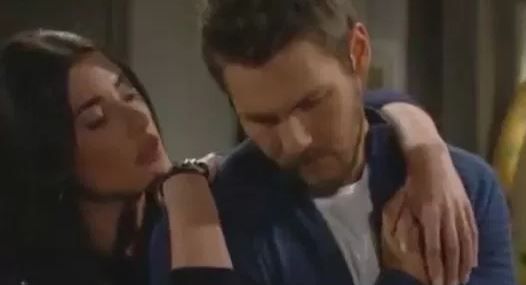 The Bold and the Beautiful fans are taking things a bit into perspective right now as they see what's going on with Steffy and Liam. He can't forgive her, and there doesn't seem to be any chance he might even be willing to try. He's so upset with her and all that she's done to him. He's calming down about it a bit, but that's not going to change much. She's got to focus on the fact that things aren't going to end well for her, and he has to focus on the fact that he is tied to her the rest of his life.
He can't do anything other than sit back and wonder what is going on with him, and he can't sit back and wonder that much longer when he's unable to focus on anything but this hurt. She did something very nice for him this week, and he's going to appreciate that. He has to focus on being around her for the rest of his life now that they share this baby, and he has to find a way to get over what he's so upset about to focus on the baby.
They will find out later this week what it is they are having, and we have a feeling they will find out together. It's not something they can't handle, but it might be something that allows them to share a moment. They do have this thing they created together to think of, and that might soften him.