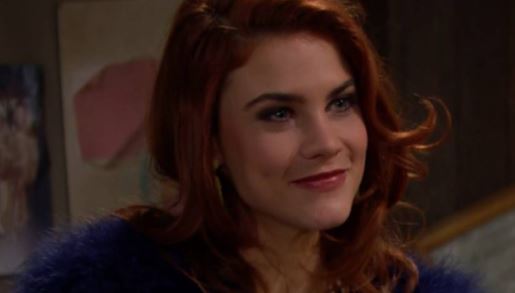 The Bold and the Beautiful fans aren't going to want to see Sally go, but it's her time. The good news is that we can see her coming back at some point. She didn't seem to fit where anyone wanted to see her fit this time around, and there is a chance she might have a good role in the future. She is better going off to New York with Thomas and starting their life there. She might not go, though, and that might not be the way her story ends. She might be the guilty party arrested and charged with the attempted murder of Bill. She might run away. She might die.
We don't know. But we know that if she goes to NYC with her boyfriend, she might have a chance at building her life, changing her ways, and getting away from the many people who are hurting her and bringing her down here. She needs a fresh start, and this might be it.
If she does come back, we imagine writers will have a story line in mind for her. It seems they didn't really have one this time around, and that's why things didn't work for her. She's not someone fans disliked, she just didn't have a space. Bringing Hope back really did mean that she wasn't going to get a second chance, and that's where it all went wrong. Until we see her again — and we feel that we will see her again.
Tell us what's wrong with this post? How could we improve it? :)
Let us improve this post!