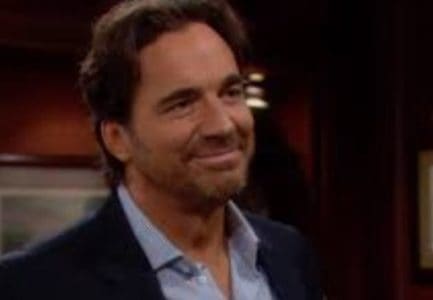 The Bold and the Beautiful fans get to see how Ridge is working on his life this week. We are going to see as he and his father, Eric, make some progress in fixing their relationship. Things have not been good for them since they found out that Eric's wife and his son were engaging in an emotional affair. But it seems that with Brooke hanging around with Ridge and her marriage crumbling again is making it a little easier for Eric to work on things with his son. Perhaps he feels that having Brooke around will help his son. He's always liked her and wanted her in the family, so it might warm him a bit to see his son with her again.
And we can't help but figure these two are having a good time of it now that he's not with Quinn or focusing on her anymore. In fact, she's been relatively quiet in her own mind lately, and that's been good for everyone involved in this entire situation. But we still think that Eric and Ridge have a long way to go.
They are much closer than they were before, but we have to assume that they will continue to build their relationship as father and son the longer Brooke hangs around. We have no doubt that Eric will encourage his son to spend more time with Brooke and fix things. This might be the common ground they've been looking for over the years.