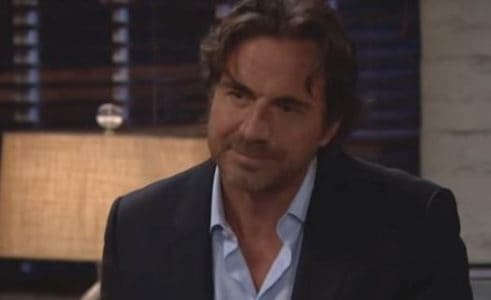 The Bold and the Beautiful spoilers tell us that all the hard work Ridge put into creating a dream wedding for Brooke so she'd have no choice but to marry him did not go his way. He's not the kind of man who really does well when things don't go his way. In fact, he's someone who is pretty good at making things turn out how he'd like them to turn out, and finding out she's choosing Bill over him is a tough moment for him. He worked hard to plan this wedding, and she shot him down. A grand gesture like this one is worth more than just a little bit of reconsideration, right? He's shocked. He really didn't see it coming, and now he is not handling the news very well.
He's in despair at the moment. He is feeling very unloved and unworthy. The man is taking a little bit too much time feeling sorry for himself and forgetting that he is the reason this did not work out so well. He feels that Brooke is being unfair to him, but he doesn't seem to remember the fact that he actually cheated on her with his stepmother, the woman who was to be her mother-in-law just a month ago, and that he is the reason their marriage did not happen. He's not really good at taking the blame for these things, and that means he's in despair. His life is not where he wants it, and he's all alone.
But being that he is never really alone, we can't help but wonder who he will work on making his own next. We hear Caroline is coming back to town, and they have a history. And then there is Quinn, his stepmom. Will he go back to her since they didn't actually go all the way they could have with their affair? He's left that stone yet unturned, so there is a chance he might make the disgusting decision to go back to her, but we aren't entirely certain he will go that way. He might, and we will see.