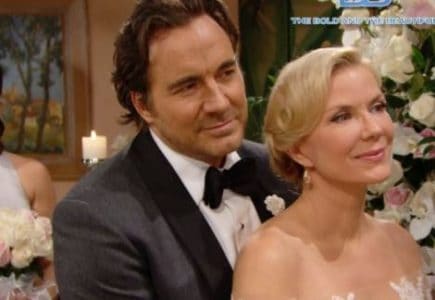 The Bold and the Beautiful fans want to see that Ridge and Brooke can work this out, but they won't have a chance today. They are not in a good place, and we all know they are not in a good place. They both have daughters who were both married to the same man, and one currently is married to that man and is having a baby with him and the other wants to be with him again since his marriage isn't working so well for him. But that's a problem for Ridge and Brooke because these are their daughters.
However, they will try very hard to make things work. We are going to see Brooke try very hard to understand and support her husband and his feelings about his own daughter and what her daughter is doing to his daughter's marriage. And she's also going to try and support her own daughter as she inserts herself into the marriage of her own husband's daughter.
Brooke is in an impossible situation, and the best thing she can do is tell her daughter to stop it. Liam is a married man who wants to try and work things out with his pregnant wife, and she needs to stay out of it. Then she needs to tell the rest of her family to fight their own issues and leave her and Ridge out of them. They don't want to be involved. But, we all know she will never do this, and we all know things will only get worse.