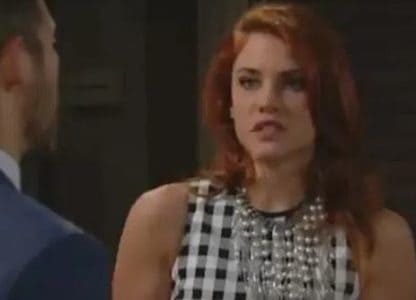 The Bold and the Beautiful fans know that Sally and Liam are spending a lot more time together than they should. They're in the middle of what can only be described as a very inappropriate relationship. He's married to Steffy, and they have nothing but negative things to offer one another. They're not good for one another, and she's got to stop making it her goal in life to get into Steffy's life and ruin it. She's got enough problems with her on her own without making it more complicated by deciding she wants to spend time with her husband.
But we are going to see her grandmother offer her some advice about Liam. We have no idea what Shirley is going to tell her, but we can only imagine. Shirley hasn't been exactly good with the advice she has to offer in the past few months, so we aren't holding out hope that what she has to say is very useful. She's got too much history of her own to deal with, and we just aren't certain she has anything useful or helpful to say.
What will she tell her granddaughter? Will she tell her that she has to find a way to get him to leave his wife? Will she tell her to back off and leave him alone? Will she tell her what she has to do if she wants to break up their marriage? We can't wait to see what she has to say.