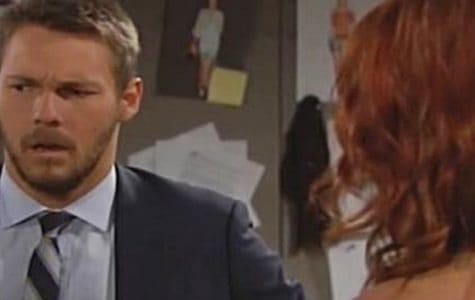 The Bold and the Beautiful fans are shocked this week. We didn't ever see this coming, but this is what is happening in the land of fashion designers and major family feuds, and it all has to do with the way that Liam feels for Sally. He's working so hard on denying his feelings that he's making big mistakes. His latest mistake is opening up to her about how he really feels and why he took over his father's company. He will tell her that his father is the man who decided to order the fire to be set at her company. She did, remember, end up in the hospital because of this. It's horrible, and now she knows.
He might not think much of it, but she is now the woman with all the power. She knows what this family did. She could put Bill in jail. She could even put Liam and Steffy in jail for knowing about it and not saying anything about it to the authorities. How will she handle this information that's been placed so nicely in her lap? We just don't know.
She's so grateful right now that Liam has helped her out and that he has made it possible for her to continue with her business growth when it all seemed so impossible to her just a few weeks ago. And she really likes him. Will she betray his trust and turn him in for this? We just don't know.