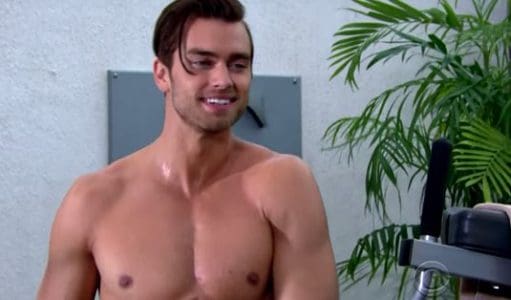 The Bold and the Beautiful spoilers tells us that Thomas doesn't seem to care about what his family thinks. He's currently in the honeymoon phase with Sally, and he doesn't think there is any problem with how he feels abou this family at the moment. They are not happy with him. They've fired him from his position with the company, his father isn't speaking to him at all, and his sister only speaks to him to scream at him about how she is right and he is wrong and he needs to listen to her instead of making his own decisions.
We were worried he might be feeling a little low about this, but he's insistent that he's right where he wants to be. He's enjoying the time he's spending with Sally, and he's not letting his family get to him. Sally is going to offer him a chance to leave her and her business and make things right with his family. She's so guilty about what he is going through for her, and she cannot take it. She's going to offer him a chance to get out while he still can.
Will he do it? We hear he is going to tell Sally nothing will keep him from being with her, and that he doesn't care what his family has to say about it. Will that last? We know he's happy with her, but we suspect his family drama will eventually play a much larger role in his life than he imagines it will, and we worry he will end up hurting himself and Sally as a result. His family isn't exactly easy to deal with, and it might be a bigger problem than he previously imagined.