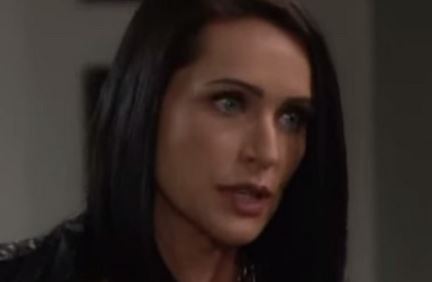 The Bold and the Beautiful spoilers tell us that Quinn has her work cut out for her. She's got an upset son now that he and his girlfriend have ended their relationship. She knows about Wyatt and Katie, and she hates the entire situation. She is more than happy that her son ended things and that Katie seems to have moved on with Thorne, and she's not going to let that bother her. But there is something that is bothering her more than the fact her son is hurt. She doesn't want to see his heart hurt like this even if she is happy that he is no longer with this woman.
The entire thing is bad news, but she's trying hard to hide her true feelings. She's beyond happy that this is over and her son can move on with someone more age-appropriate or at least more appropriate in the eyes of Quinn. She's going to do her best to comfort him, however.
She's' going to tell her that it's all right and that he is amazing and wonderful and that he has to find a way to move on. She will work on being there for him, but she's got to keep her feelings under control in a way that doesn't make it obvious to her son she's happy this didn't work out for him. It's not easy for her, but we think she might just do a pretty good job of it when the time comes.