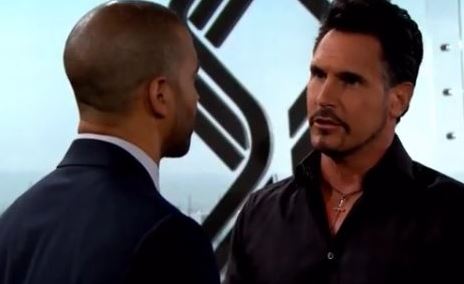 The Bold and the Beautiful fans know that Bill has always had a good relationship with Justin. Justin has been his attorney for so long that Bill tells him everything about everything no matter how bad it is. And that is precisely why we are not at all surprised he has shared all that happened with his son's wife with his attorney. He told Justin everything, and that means bad things might happen. They might not know what to do about one another right now, but we do know that this might complicate things.
In fact, we also know that Bill is going to share with his friend just how much he cares for his son's wife. He will share with him how much he wants to be with her, how much he wants to spend time with her, and how much he is happy to know that he could potentially have a baby with her. Justin might not be so impressed to learn this information, however.
We know that today is also the day that Steffy gets the results of her paternity test. She will find out who is the father of her child. Will it be her father-in-law or will it be her husband? We don't know who is going to end up being the father of her baby, but we do know it's not going to go well when the news all breaks and everyone finds out what happened between these two — and they will.