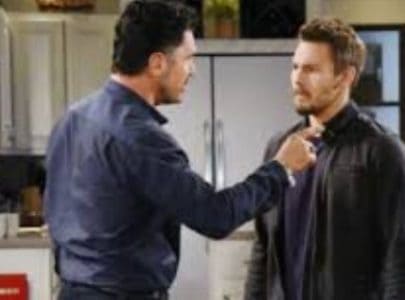 The Bold and the Beautiful fans know that Bill is unhappy with his life right now since his son took over his business and his wife left him. He knows there is a good chance she might not come back to him, and he also knows that Brooke is spending quite a bit of time with Ridge. He is not happy about any of it and in true Bill fashion, he's not blaming himself at all for what is going on. He's blaming his son. It's absolutely Liam's fault Bill's marriage is where it is — and he is going to make sure Liam is well aware of this.
We predict this will not go well. We have a feeling there is no way that this is going to turn around, and we predict that he is going to have some serious issues to face. She's not about to take him back, and he's going to force his problems on his son more and more. Liam, of course, knows that his father is where he is because he's a bad man who does bad things.
He will point this out to Bill and tell him to apologize and then change for the better, but Bill can't handle it or what it means. He won't see it as his own fault when he thinks all he did was just fine. He might never see the truth, and that's what is causing his marital strife. And we just don't think it will get any better.